The Importance of the Google's "Featured Snippets" and "People Also Ask" Elements for Law Firms
Staying on top of the new Google search developments is crucial for a law firm's success. Marketing, especially online marketing, is a massive expense for many law firms, and for a good reason; one-third of all law firm clients begin their search for an attorney online. According to the most recent statistics, law firms are spending, on average, 65 percent of their marketing budget on online marketing. In part, this is because about half of all law firms say their best leads come from web leads. It is no surprise, then, that for most law firms, making the most out of their marketing dollars is a top priority.
Over the past few years, Google has added a few important elements to its search engine results pages (SERPs). Law firms big and small can benefit from these elements if they understand how to use them. Two of the most important recent developments are featured snippets and People Also Ask boxes.
Featured Snippets
Featured snippets are boxed answers at the top of a SERP that Google believes to be especially relevant to a user's query. Featured snippets can take a variety of forms, including a paragraph, list or table.
The concept of featured snippets is not new. In fact, Google introduced the idea back in 2013, but referred to them as "quick answers." However, most quick answers were drawn from Google's own knowledge base, rather than from web content. As a result, it was not until more recently that the featured snippets became important to SEO.
In 2016, Google introduced the featured snippet that we know it today. These are different from answer boxes (which are still drawn from Google's knowledge base) in that a featured snippet is sourced answers from the top ten listings. Currently, about 24 percent of SERPs have a featured snippet.
The introduction of featured snippets does a few things for the SEO world. First, given their prevalence at the top of the page, featured snippets have become the new objective for SEOs. The featured snippet is the first thing users see when they submit a query. Second, the presence of a featured snippet pushes everything else on a SERP farther down on the page. Previously, if a page ranked in the top ten results, users would be able to view the result without the need to scroll. However, when a featured snippet pops up, even the top result may require a user to scroll down to find it. Thus, if a page wins a featured snippet, not only will that page appear higher up, but competitors will be moved down, making it less likely the user will navigate to the competitor's page.
Understanding the importance of landing a featured snippet is one thing; understanding how to win a featured snippet is another. While Google's formula for how to obtain a featured snippet was shrouded in mystery, there is now a pretty clear understanding of what goes into the calculus. For example, ranking higher in a SERP appears to increase a page's chance of winning a featured snippet. Additionally, summarized content that answers a user's discreet question is more likely to land a featured snippet than lengthy, generic content covering a broad practice area. In general, the best opportunities for featured snippets relate to those keywords for which a page already ranks on the first SERP.
Featured snippets are important for any business, but especially for law firms, that operate in an extremely competitive environment. To users, a featured snippet lends an additional element of credibility to a law firm's content, making users more likely to navigate to the firm's page, and potentially more likely to trust the source of the information.
People Also Ask Boxes
Another recent addition to the Google search is the "People Also Ask" (PAA) box. The idea behind a PAA is to provide a user with quick access to related questions, whether it be a similar question to their query or a common follow-up question. When clicked, the PAA will essentially run another search on the topic contained in the PAA.
The PAA box can appear anywhere on a SERP, at the top, bottom or the middle of the page. People Also Ask boxes can also be mixed between pay-per-click ads, organic search results and image carousels. Because of their prevalence, PAAs are prized targets among SEOs. A PAA can trigger text or a video, and it is believed that Google will eventually rely on more videos to fulfill PAAs. A PAA can also trigger a featured snippet or additional PAAs. For example, if a user clicks on a PAA box, it could open a box with several other PAAs that may or may not have been included on the first list of PAAs. Notably, the same PAAs can be triggered through different queries. There is also a feedback feature where users can tell Google whether the PAA questions were helpful.
People Always Ask questions are essential for law firms because potential clients may not know how to search for the information they are looking for. Depending on the practice area, most prospective clients are not legally educated and may feel like a fish out of water when looking for an answer to a legal question. Often, this is why an injury victim, for example, uses a Google search to learn about the recovery process rather than call up a personal injury law firm. In today's information age, potential clients may feel unprepared if they have not searched for at least some commonly available information. When a user types a question into Google, even if the question is not the "right one," the PAA may actually provide the user with a more precise query, and eventually, get them to the content they are looking for.
By its nature, the art of SEO is always changing. Google drives many of these changes in the company's pursuit of adding new features to help users better find the information they are seeking. For law firms large and small looking to attract potential clients to their web page, it is crucial to the success of their online marketing strategy to stay on top of these changes and adjust the firm's SEO strategy to take advantage of changing opportunities as they arise.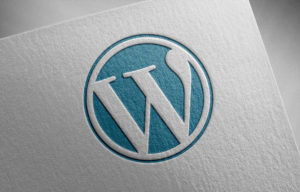 Are you looking to maximize your law firm's website's potential? You're in the right place. WordPress offers a wealth of plugins that can improve your website's functionality, from search engine optimization to online event scheduling. Here are five must-have plugins for law firms: Gravity Forms – Communication is key when it comes to your law…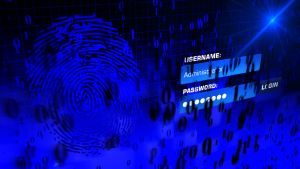 Over one million WordPress websites have been infected by a malware campaign called Balada Injector since 2017, according to cybersecurity firm GoDaddy's Sucuri. The attackers behind the campaign use all known and recently discovered vulnerabilities in WordPress themes and plugins to breach sites. They typically play out their attacks in waves once every few weeks,…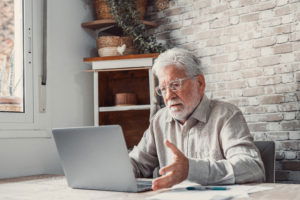 As a law firm marketing director, you understand the importance of SEO in driving traffic to your website and generating leads for your firm. However, convincing the partners of your law firm to invest in SEO can be a daunting task, particularly if they do not understand its benefits. Here are some tips on how…