Search engine optimization (SEO) is not just for law firm websites. It can also be used for YouTube videos. Paying attention to video SEO can boost a law firm's online presence.
The key factors to pay attention to when dealing with video SEO are keywords, SEO-friendly titles, optimized video descriptions, tags, captions, thumbnails and consistent on-brand closes. When tracking a video's success, focus on audience watch time and audience retention. As you develop new video content, finetune your process to boost internet presence and audience attention.
Keywords
When creating a video strategy plan, research the keywords that may need a boost. Keep in mind that the keywords you choose should drive the rest of the firm's websites. Plan the script of your video. Ensure that the keywords you want to focus on are immediately present. YouTube uses an automatic English transcribing service, which means YouTube is "listening." Using a keyword in the script, at the beginning and several other times during the video, YouTube gets a better grasp of the topic when it assesses the content to present as recommendations.
Titles
Once you have decided what will go into the video and have produced and voiced the script, make sure to write a YouTube- and Google-friendly title. Google is mentioned here because YouTube videos appear in Google searches. Having a great title can help the law firm's rankings on both platforms. Several phrases that could be considered to help position a video on YouTube and Google are: "What is," "How to" and "Guide to." The length of the title should run approximately four to seven words, no more than 60 characters.
Writing Descriptions
Videos also need a description. Remember that the descriptions need to be optimized. Descriptions allow YouTube's search engine to understand what the video is all about. Make the description as crystal clear as possible.
Here are some tips for optimizing the video description:
• Include the keyword in the first sentence,
• Use that keyword or variations on it up to four times,
• Use at least 2,000 of the 5,000-character limit, and
• Note the chapters. (Chapters divide up the video into segments. Chapters are at minimum 10 seconds. Have at least three chapters).
Tags
Tags, while not considered essential, are important. They are helpful in figuring out the keywords your competition is using to rank. When using tags, use the main keyword for the starting point, add multiple variations of the keyword and use other keywords mentioned in the video. Tagging these keywords increases the chances that your law firm's video makes an appearance in the "related videos" column.
Captions 
Remember to add captions because search engines index text. That means captions are helpful to SEO. Add them by uploading a file without or with timestamps or add captions manually. Remember, the reason for written text and captions is also to reach hard-of-hearing viewers.
Thumbnails
Thumbnails are very important; they are what initially attract users to click on your video. Here are some tips for good thumbnails:
• Use colors
• Include the attorney's face
• Avoid clickbait
End Screen
Last but not least is the end screen. The end screen provides between 5 to 20 seconds to tell your audience what they can do next – such as contact your law firm for an initial free consultation.
There are five options for the end screen as outlined by YouTube:
• Link (only available for YouTube partner program members).
• Subscribe
• Video
• Channer
• Playlist
You do not have to use all five options. However, including a link to your channel, a reminder to subscribe and related videos for the viewers to watch is a sure way to create an end screen.
Channel SEO
Verify your channel
Optimizing your YouTube videos is important, but do not forget about your channel. First, makes sure to verify your channel. Verifying your channel will allow your firm to publish videos longer than 15 minutes.
Banners
Create a banner for the firm's channel. Make the law firm's banner elegant, appealing and professional. A banner with the correct dimensions and keywords is a sure way to increase views. To start, your firm can use a version of a banner used on your law firm's website.
Video descriptions
When you write the description for your video, people can also learn about your channel. Including this information in every description may prompt more viewers to subscribe.
Playlists
Remember to include playlists on your channel. These playlists will help organize your videos by type or topic allowing viewers to find what they are looking for.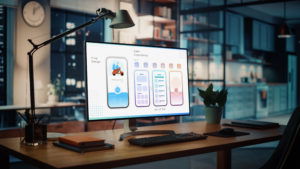 User experience, commonly referred to as UX, is an essential aspect of any marketing strategy, including law firm marketing. It encompasses everything that the user experiences while interacting with a product or service, including ease of use, accessibility, visual appeal, and overall satisfaction. The psychology behind user experience is a fascinating subject, and understanding it…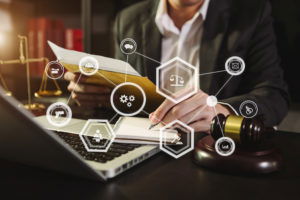 With each New Year, businesses and law firms alike look for ways to improve their practice. We wanted to know what some of the nation's top law firms were working on for 2023… so we asked them! Here's what law firms are doing to build bigger (and better) law firms in 2023.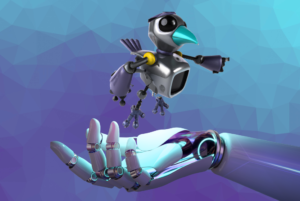 OpenAI's ChatGPT bot has been generating a lot of buzz. But can it generate unique content, over, and over, and over again? To find out, we created a fictional character named Larry, the Hairy Canary and asked ChatGPT to write a poem… and then another poem. And then another. Over the course of our tests…