Writing Press Releases That Get Read
Many legal professionals overlook the value of press releases in their law firm marketing strategy.
Press releases are useful for lawyers because they are a vehicle for drawing media attention to their firm, and thus attract potential clients and other legal professionals.
They also highlight a lawyer's expertise, provide content for their website and help build inbound links if they are distributed online through a newswire service.
A law firm would appreciate having journalists write stories about their cases in order to inform readers about their practice areas and the ways in which they have helped their clients. Law firms can also write press releases about news events or cases related to their practice area in which they are not involved — this is beneficial to their firm because they can demonstrate their expertise and authority by providing their legal perspective in a direct quote. The particulars of a story or case may resonate with those who read the story, and as a result, they may be encouraged to contact the attorney about a similar case. In this way, the press release can have an impact on its audience.
There are a number of steps solo attorneys and law firm practitioners can take in order to increase the chances that a press release will be noticed by readers.
Determine what types of stories can be featured in press releases
A press release should be about a newsworthy event; there should be something new, unusual or surprising about the story, and the news should interest other people, especially potential clients and other legal professionals. The objective of a press release is to obtain media coverage and increase awareness of legal issues related to the lawyer's practice areas among their target audience. Journalists are looking for stories that provide useful information, have an effect on people or have a human-interest angle.
Press releases for law firms are appropriate tools to draw attention to relevant stories such as:
• Notable verdicts and settlements
• Lawsuits and cases involving notable businesses, corporations or people
• Lawsuits that cause important implications within public policy
• Upcoming seminars available to the public and legal professionals
• Events already reported in the media that relate to the law firm's practice area(s)
• The hiring of new lawyers to the firm
• Legal honors or awards given to members of the law firm

Determine the target market
It is seldom effective for law firms to attempt to attract all of their potential clients with the same press release, because they all have different needs. By grouping clients together based on their similar requirements, lawyers will be better able to market their services to each group. Begin to recognize the different traits among current clients by seeking to attract groups of people within similar demographics. For example, clients can often be segmented by age, gender or income. Lawyers with more than one main practice area might also divide their clientele between the practice areas relevant to their cases. But one thing that all potential clients have in common is their geographic location — law firms should always strive to attract those who live within the location(s) they serve.
Additionally, it may be helpful to perform a SWOT analysis, in which the firm evaluates their own strengths and weaknesses, and identifies any potential opportunities and threats within the industry. The results of this analysis can assist the law firm in tailoring the message within a press release to potential clients.

Write an effective headline
It is essential to write headlines that catch the attention of journalists, who often skim through many press releases daily in search of newsworthy stories. The best way of doing this is by writing a headline that very clearly covers the subject matter of the press release. Instead of attempting to be clever, write a headline that simply states what the story is about. If journalists do not understand the subject matter of the article right away, they will move on to the next item on the newswire or their email inbox. Additionally, ensure that the headline includes a noun and a verb — if the headline is not making a declarative statement, it will have a weaker impact on readers.
Include a top line and nut graph
The first line of the press release should be the "top line," or most important part of the story. It should be a short statement (approximately 15 to 20 words) about the main points of the story, and should read like the beginning of a news story.
Pretend that the story is going to be featured on a television or radio program. Usually, the person presenting the story has only five to six seconds to announce each news item. If the story were going to be given special attention on the radio or on a television show, how would the announcer present it? The answer to this question will be beneficial in creating the top line of the story.
The first paragraph of a press release is referred to as the nut graph. Here, writers should concisely address the value of the story and include its conclusion. A reader should know all the main points of the story after reading this short paragraph. Much like newspaper stories, press releases should include as many of the "five Ws," or who, what, where, why and when, as appropriate in their nut graphs.
Be brief
The optimal length of a press release is approximately 300 to 400 words, which is about the length of a brief news item. That is about three to four brief paragraphs, and should include one or two quotes. If the press release exceeds this length, there may be extraneous material that doesn't contribute to the story. It is also unnecessary to incorporate background information regarding the law firm in the initial paragraph. Such details can be contained in a section at the end of the story called "notes to editors." In order to facilitate comprehension of certain types of information, especially if they include data or statistics, it can be useful to include sub-headings and bullet points.
Use quotations
Quotes should express the opinion of a lawyer within the law firm. They should be used not to provide facts and information, which can be summarized in the general text of the press release, but rather to provide the insight of a professional. The comments should sound as though they were stated by an actual person, and should not consist of colloquialisms, technical jargon or mechanical language.
Refrain from using colloquialisms and profane language
The general content of your law firm's press release should also be devoid of colloquialisms, particularly those that need their own dependent clause or prepositional phrase, such as "in a nutshell," "believe it or not," "for the most part," "rock and a hard place" and "takes the cake." Colloquialisms are casual in nature, and are generally too familiar and unprofessional for use in a press release.
The use of profanity is not encouraged in press releases, for it is deemed unprofessional and may be considered offensive by some readers. However, in press releases that are relevant to court cases, some legal publishing sources for press releases will not delete or modify the content of a quote if it includes obscene language.

Use case citations and political commentary correctly
If a certain case is the subject of the press release, the writer should mention the name of the case and the court in which it is filed. If this information is unavailable, then the writer must cite the source. If the source is unavailable, then the case should not be a topic for the press release.
In addition, political commentary is permitted in press releases on some newswire sources. However, comments are required to be ascribed to an individual or statement from the company through a quote, and should not be included in the content of the general news release. Furthermore, conspiracy theories, ridiculous beliefs or any comments that could be construed as subversive political rhetoric are not appropriate in press releases.
Moreover, the writer should refrain from making subjective statements about culture or norms in a press release. Instead, cite the source, which could be a person or organization in a position of authority, and include data or statistics to support the comment.

Send press releases to journalists
Prior to sending the press release to various media channels, it is important to thoroughly research press and media companies. Lawyers may wish to send their press releases to journalists who specialize in the publication of legal articles and analyses. Law firm news and announcements should usually be sent to journalists of local media outlets and legal publications, as well as alumni magazines. Also consider reaching out to websites or blogs that cover the topics of the news stories.
In an effort to increase the likelihood of receiving press coverage, the lawyer may have to adjust the ideas presented in the press release for various broadcasting companies or programs. When sending the press release, the lawyer should also consider submitting a brief outline of the topic in one paragraph or less, and suggest where the story could fit in the newspaper or magazine to which it is being sent.
Law practitioners should be persistent when trying to obtain press coverage for their firm. Because the majority of journalists are bombarded with press releases, law practitioners may have to send the press release a few times prior to receiving a response. However, there is likely to be success as a result of much determination, persistence and perseverance.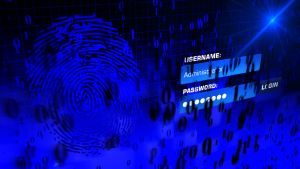 Over one million WordPress websites have been infected by a malware campaign called Balada Injector since 2017, according to cybersecurity firm GoDaddy's Sucuri. The attackers behind the campaign use all known and recently discovered vulnerabilities in WordPress themes and plugins to breach sites. They typically play out their attacks in waves once every few weeks,…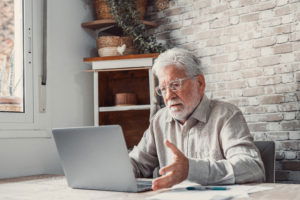 As a law firm marketing director, you understand the importance of SEO in driving traffic to your website and generating leads for your firm. However, convincing the partners of your law firm to invest in SEO can be a daunting task, particularly if they do not understand its benefits. Here are some tips on how…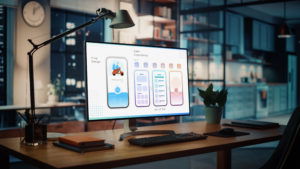 User experience, commonly referred to as UX, is an essential aspect of any marketing strategy, including law firm marketing. It encompasses everything that the user experiences while interacting with a product or service, including ease of use, accessibility, visual appeal, and overall satisfaction. The psychology behind user experience is a fascinating subject, and understanding it…