A Lawyer's Guide to Off-Page SEO
Search engine optimization (SEO) is a range of strategies aimed at making your site appear near the top of results to relevant searches on Google and other search engines.
 
The majority of SEO is on-page SEO. That is the optimization of the content, code, design, and configuration of the site and pages.
 
The part of SEO you may not think about so much is off-page SEO. Off-page SEO is anything you do to improve your search rankings that is not part of the site itself. This includes information you control, such as a business listing, as well as information you do not control, but can influence, such as links to and mentions of your business on other sites.
Link building
Link building aims to maximize the number of links to your site from other sites. These are called backlinks, and the ones that matter most are those on high-quality, authoritative, reputable websites.
 
Link building is a longstanding foundational element of SEO, mainly because of a Google algorithm called PageRank. This was the first and is still the best-known algorithm Google uses to rank sites in search results. PageRank is a measure of the number of backlinks to a page and the authority of sites containing those links.
 
When Google was a young company, PageRank was everything. Today, it is just one of the hundreds of signals Google uses. The company has not officially updated the algorithm in years and no longer publishes PageRank scores. Some take this as evidence that PageRank, and even link building, no longer matter to SEO.
 
But Google has been clear that PageRank still matters, and for good reason: high-quality, high-authority sites tend to link only to other high-quality, high-authority sites, and such links should boost the search rankings of the target sites.
Backlink Factors
Here are the main factors that determine the makeup of your backlink portfolio.
 
Number of referring domains. While the total number of backlinks is important, a more meaningful measure is the number of referring domains. In other words, the number of unique top-level sites with links to a given page on your website.
 
Link authority. A link from a high-authority site boosts a webpage more than one from a low-authority site. How do you know a site's authority? Google no longer publishes PageRank scores, which was an easy shorthand for authority. But other tools are available, including Website Authority Checker by Moz, and URL Rating (UR) by ahrefs.
 
Nofollow. Nofollow is an attribute that can be assigned to a link. When assigned, the linking site's PageRank is not "transferred" to the linked site. In other words, the linking site's authority does not boost the linked site's rank.
 
Nofollow links still have value but identifying them allows you to prioritize your link building efforts.
 
Relevance. The relevance of a linking site to your business influences the weight its links carry for your page rankings. A link from a law firm, such as in a guest blog post, is more important than a link from the local bakery you might have represented in litigation.
 
Several high-quality tools for analyzing backlinks are available. They are often called a "site explorer" or "link explorer." Many comprehensive guides to link building strategies are also easily found.
Local citations
Local citations are also called NAP citations because they are any online mention of your business's name, address and phone number (NAP). They are one of the top-ranking factors for local searches. In other words, if Google thinks a search intends to find local businesses, the ones with the most local citations will tend to rise to the top.
 
You can manually find your local citations (and your competitors') by searching for street addresses. Use the "intext:" search operator to make sure the search term is in the text of the page. For example, googling "acme law firm intext:123 main -acmelawfirm.com" returns pages mentioning the law firm and its address on Main Street, excluding results from the firm's website.
 
SEO-specific tools offer more robust and easier ways of managing local citations. They allow you to explore existing citations, build new ones and find leads by cross-referencing your citations against your competitors'. Whitespark is perhaps the best-known, with Moz, ahrefs and others offering comparable tools.
Brand mentions
Brand mentions are mentions of your business that are not accompanied by links. They are also called implied links, in contrast with express links, which are mentions of your business that link to your site.
 
Brand mentions are valuable and often built by outreach such as guest blog posts and podcast appearances. However, linked mentions are more desirable, so another strategy is to find brand mentions and attempt to convert them to links. This may be easier said than done, but guides and tools are available for both of these strategies.
Google My Business
Google My Business (GMB) is a service by which businesses can claim and manage their business listing that shows up in Google web and map searches.
 
Claiming and verifying your GMB listing is essential. To optimize your listing, you can include keywords, add photos and respond to reviews.
Reviews
Reviews are another critical part of off-page SEO, whether they appear in your GMB listing or elsewhere. Positive reviews from actual clients will help your search rankings, and negative reviews will do the opposite.
Nothing good comes easy
By now, it is probably clear that off-page SEO is not always easy and straightforward. That is because you rarely have full control over it. And that, in turn, is exactly why it matters. Links, mentions and other elements of your off-site online footprint are reliable indicators of quality because they are not easy to obtain.
 
Now is the time to expand your SEO strategy beyond your site.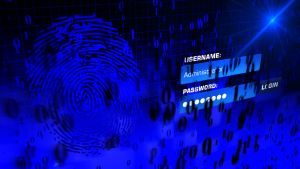 Over one million WordPress websites have been infected by a malware campaign called Balada Injector since 2017, according to cybersecurity firm GoDaddy's Sucuri. The attackers behind the campaign use all known and recently discovered vulnerabilities in WordPress themes and plugins to breach sites. They typically play out their attacks in waves once every few weeks,…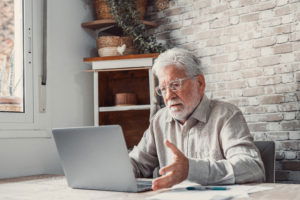 As a law firm marketing director, you understand the importance of SEO in driving traffic to your website and generating leads for your firm. However, convincing the partners of your law firm to invest in SEO can be a daunting task, particularly if they do not understand its benefits. Here are some tips on how…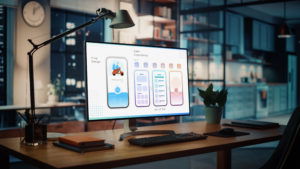 User experience, commonly referred to as UX, is an essential aspect of any marketing strategy, including law firm marketing. It encompasses everything that the user experiences while interacting with a product or service, including ease of use, accessibility, visual appeal, and overall satisfaction. The psychology behind user experience is a fascinating subject, and understanding it…