Going Beyond Branding: A Law Firm's Need for SEO
Branding is important to a law firm, but in the context of getting new clients, search engine optimization (SEO) is the key. When people search for an attorney on their phone, tablet, laptop or computer, they do not search for a law firm's name. They speak or type in keywords to find a particular type of lawyer, like a personal injury lawyer. A goal of an SEO campaign can get your law firm to appear near the top or on the first page of the search results.
The value of SEO
Statistics released in 2014 from Google and FindLaw show the significance of the legal market trends in getting new clients:
96 percent of people seeking legal advice online use a search engine
38 percent of people use the internet when looking for a lawyer
In 62 percent of legal searches performed, users do not search for a brand
87 percent of people who contact a lawyer will hire one, and 72 percent of those people will contact only one attorney
These statistics demonstrate the importance of having a high search engine results page (SERP) ranking. According to a 2014 Moz survey, when people perform searches, 71.33 percent of the clicks are on the first page of search results. The first five search results account for 67.6 percent of the clicks.
Organic search presence
Branding creates value for a law firm, but it does not create the organic search presence necessary for a law firm to draw traffic to its website.
An SEO campaign drives traffic to a law firm's website by increasing the firm's SERP ranking. The higher the firm's SERP ranking, the more clicks to the firm's website and the more inquiries from potential clients.
Many factors influence a law firm's SERP ranking:
The content of the law firm's website: The firm's website should answer the questions the firm anticipates potential clients will ask. For example, does the firm's practice include areas of law of interest to the potential clients. The firm's web pages need to make clear its practice areas and answer common questions, like whether the law firm offers a free consultation.
Keyword optimization: Google, Bing and other search engines use web crawlers to read a law firm's website. The firm must make clear to search engines that each of it its pages have authority. For example, a personal injury law firm will want to state it represents individuals involved in trucking accidents or product liability cases. An experienced SEO agency knows how to blend keywords into a web page's meta title, its meta description, its headings and paragraphs to show search engines that the pages are trustworthy.
Links to the firm's website: If a law firm has a lot of backlinks – links from other websites – Google and other search engines perceive the firm as credible. The links send a signal that the firm is popular and trusted. In response, Google will direct users to the firm for answers to related inquiries. That is one reason law firms with high SERP rankings have blogs and other informational pieces on their websites.
The law firm website's friendliness: The law firm should be aware of Google's guidelines and make sure its website follows the rules. The website should also load fast. Mobile users should be able to use the website without any problems, as well. The website should be easy to navigate and have menus and links to other pages.
A law firm can have someone with the firm responsible for its SEO campaign. Many firms hire SEO companies to shoulder the SEO responsibility. Law firms may not see immediate results, but, with time, a good SEO team will raise the firm's SERP ranking, leading to more traffic to the firm's website and more potential clients for the firm.
Importance of branding
A law firm should not overlook the importance of branding. A law firm's brand is who the firm is or what makes it unique. A brand strategy is more than the firm's logo. It is the firm's story and can be told on the firm's website. When the firm's attorneys interact with clients and potentials clients, they leave an impression.
With time, the firm can build a brand. Branding includes the firm's commitment to clients and to the community. A law firm can build a brand identifying it as a firm with friendly and caring attorneys, a firm with knowledgeable attorneys in a certain area of the law or a firm that gets positive results. Some people choose their lawyers by asking their friends or associates for recommendations. The better job a firm does with its branding, the more likely a client is to refer the firm to someone else.
Connecting SEO and branding
An SEO campaign can aid a law firm in building its brand. An effective SEO campaign brings traffic to a firm's website. Once a potential client clicks on a law firm's website, they are introduced to the firm's brand. An effective SEO campaign gives the firm an opportunity to convert potential clients into actual clients. Effective branding brings the clients back to the firm and generates referrals to the firm.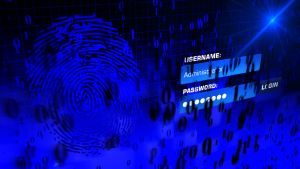 Over one million WordPress websites have been infected by a malware campaign called Balada Injector since 2017, according to cybersecurity firm GoDaddy's Sucuri. The attackers behind the campaign use all known and recently discovered vulnerabilities in WordPress themes and plugins to breach sites. They typically play out their attacks in waves once every few weeks,…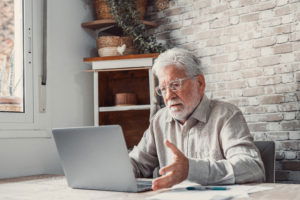 As a law firm marketing director, you understand the importance of SEO in driving traffic to your website and generating leads for your firm. However, convincing the partners of your law firm to invest in SEO can be a daunting task, particularly if they do not understand its benefits. Here are some tips on how…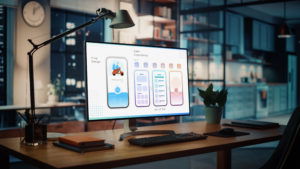 User experience, commonly referred to as UX, is an essential aspect of any marketing strategy, including law firm marketing. It encompasses everything that the user experiences while interacting with a product or service, including ease of use, accessibility, visual appeal, and overall satisfaction. The psychology behind user experience is a fascinating subject, and understanding it…