How Law Firms Can Establish a Successful Niche
Finding a legal niche can be a successful strategy for a group of recent law school graduates starting a law firm or an established law firm wanting to bring in more clients. The number of law firms or lawyers handling many areas of the law is shrinking. While you can still find them, the trend is moving toward law firms and lawyers who concentrate on a particular field or issue. Even law firms with different areas of practice may have some lawyers whose practices involve niches.
Finding a niche
Finding the right niche may take time. If you choose a niche, but find it is not what you like or that it is not economically feasible, try another niche. Here are a few things to consider:
Interest: Choose a niche that you like. If you like handling emotional confrontations, consider a family law niche. If you do not like public speaking, consider a niche in a real estate area, like zoning. If you like tax law, you may find a niche in estate planning. If you like to litigate, look for something in the personal injury area. You may like science and technology, so patent law could be your niche.
Location: Some parts of the country lend themselves to legal niches. If a firm is in Florida, it may consider elder law or a real estate niche like time-share agreements. If the firm is in Nevada, gambling law could be a niche. A firm in Nashville or Los Angeles may find a niche in entertainment law. A firm in Texas may consider oil and gas law or immigration law, while a firm in Delaware may consider a corporate law niche. If the firm is located near a military base, the firm may invest resources in a niche covering military divorce.
The market: Law firms can choose an area of the law that is relatively new. Examples include sports law, cannabis, LGBT, drones and cybersecurity.
Economics: Law firms should consider the financial market of a particular niche. Find out what the average hourly rate is in the niche. Some clients will pay a premium for a top-notch lawyer who practices in a niche.
Network: When deciding what is an appropriate niche, talk with other lawyers who practice in niche areas. Learn how they market their services and what obstacles they encountered in growing their niche. A law firm entering a new niche can look at online connections. Although the firms may not be in your local market, they may not see your firm as a competitor and be more willing to share information.
Building a niche
Once the law firm chooses a niche, the firm can start building its knowledge and its reputation in the area. Lawyers from the firm can write an article for an industry publication. The firm can place information about topics in the firm's newsletter and have blogs on topics within the niche. Also, lawyers can speak to potential clients at industry events.
Lawyers should become active in the niche. They can join a bar association committee that drafts and lobbies for legislation in the area. They can speak to other lawyers at CLE seminars, bar association functions, conventions and other events. Lawyers with a niche in adoption law may get referrals from family law attorneys who do not take adoption cases.
Lawyers in the firm who practice in a niche should use social media to promote themselves. They should join LinkedIn groups. They can use Twitter tags, like #adoptionlaw or #copyrightlaw, to build their network. Lawyers should write their bio to emphasize their knowledge of topics in the niche.
Marketing a niche
A law firm with a niche practice can narrow the scope of its marketing. The marketing will target a particular audience or industry. The firm can use a specialized website, one that includes the chosen niche. For example, the website name could include words like DUI, trucking accidents or divorce law. The specialized website should attract more relevant organic traffic than one website that mentions various topics or areas of practice.
Lawyers in the firm should work closely with the industry the firm is targeting. The lawyer should speak at trade shows or industry conventions. Lawyers should write articles in the industry's publications and participate in community events.
Advantages of building a niche
Whether young lawyers are starting a new firm, or an established firm is adding a niche to boost revenue, building a niche has its advantages:
Competition: The competition is less when a firm is building a niche. The firm is competing against other firms and lawyers in a niche, not lawyers in general.
Marketing: A law firm's marketing dollars will go further when the efforts are concentrated in one area and targeted to a particular audience.
Standing out: Building a niche allows a law firm to differentiate its firm from other firms. By concentrating on one area, the firm can establish itself as the best in that area. It may be easier to be the best DUI lawyer or the best trucking accident lawyer than the best lawyer.
Getting clients: Clients look for law firms with extensive knowledge in a particular field. For example, a potential client who has a reaction to a drug will look for a firm who has filed litigation involving the same drug or drug manufacturer.
Financial success: Clients may be willing to pay more for a lawyer with expertise in a particular area.
Satisfaction: Lawyers may find more personal satisfaction in a niche than practicing in a broader field. They may be able to build on a passion or prior experience. Someone interested in natural resources could find a career in environmental law.
Law firms that branch out into a niche can find success in today's market. Potential clients are looking for lawyers who know the industry and have specialized knowledge. Hiring some of the attorneys in the firm to concentrate on one area can make the firm stand out and give it an edge over the competition.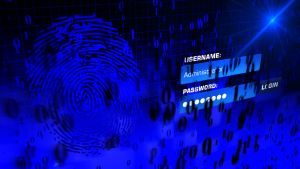 Over one million WordPress websites have been infected by a malware campaign called Balada Injector since 2017, according to cybersecurity firm GoDaddy's Sucuri. The attackers behind the campaign use all known and recently discovered vulnerabilities in WordPress themes and plugins to breach sites. They typically play out their attacks in waves once every few weeks,…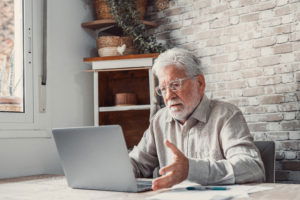 As a law firm marketing director, you understand the importance of SEO in driving traffic to your website and generating leads for your firm. However, convincing the partners of your law firm to invest in SEO can be a daunting task, particularly if they do not understand its benefits. Here are some tips on how…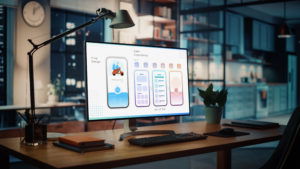 User experience, commonly referred to as UX, is an essential aspect of any marketing strategy, including law firm marketing. It encompasses everything that the user experiences while interacting with a product or service, including ease of use, accessibility, visual appeal, and overall satisfaction. The psychology behind user experience is a fascinating subject, and understanding it…