How Twitter and Twitter Hashtags Can Promote a Law Firm
Like any other business, the law business is competitive. A law firm will gain some clients from client referrals.
Advertising can be effective, but it is expensive. More and more, law firms turn to social media to reach potential clients. Many law firms use Twitter and Twitter hashtags to promote the firm.
A review of Twitter
Launched in 2006, Twitter, the free, online platform, permits users to share posts or tweets. The tweets are limited to 280 characters, double the amount allowed before 2017. Tweets can be accompanied by photographs and links to other information. According to figures from Statista, the number of Twitter users in the United States rose to 63 million by the end of 2014. The rapid growth slowed, but a large number of people – 68 million in the first quarter of 2019 – use Twitter as a source of news, a political forum and more.

Find more statistics at Statista
A law firm's use of Twitter
Using Twitter is a way for a law firm to demonstrate its knowledge in an area of practice and to connect with potential clients. Lawyers can use Twitter to network with other lawyers. Something one lawyer picked up at a seminar, knows about particular judges or learned from trying a case could be helpful.
Twitter gives lawyers an opportunity to know what is on the minds of potential clients. A lawyer may learn of a predatory practice of a creditor. A lawyer may see what types of cases are on the rise, for example, e-scooter accidents. A lawyer may discover an estate planning tool that the firm's clients need to know about.
Getting started on Twitter
The first thing you need to do is create a Twitter account. Choose a name that is close to your name, rather than your law firm. People feel more comfortable communicating with a person than a firm. You will need to write a Twitter biography. Keep the bio short and interesting. You do not want to be just a lawyer, but a person with certain interests and hobbies. Include your law firm as the website link associated with your profile.
You can locate people you want to follow. These would be persons you know, attorneys in the same practice and potential clients. Once you connect with people, you can look at their connections and decide if you would like to follow those people.
You can set up an account with Tweetdeck, a tool that helps you organize your tweets and keep track of your conversations on Twitter. Hootsuite is another tool that helps you manage your social media content.
Using Twitter hashtags
Hashtags are metadata tags that act as a keyword index tool. You type the pound symbol (#) followed by a series of words with no spaces that refer to a topic or trend. Using hashtags on Twitter makes it more likely your tweet will be noticed. You can use one or more hashtags anywhere in the tweet.
Creating Twitter hashtags
When creating a hashtag, stick with simplicity. Try to find a hashtag that people will remember. Something like #SlipandFall may stand out more than #PersonalInjury. Twitter users need to understand your hashtags. For example, #will can be confusing, while #DraftingWills gets the point across. Do some research before using an existing hashtag. Make sure the idea conveyed is in line with what your law firm stands for.
Tools can help identify hashtags. RiteTag gives you the most popular hashtags related to another hashtag. RiteTag divides the hashtags into three categories – very active, somewhat active and not active. You may want to use a mixture of very active and somewhat active hashtags. With the very active hashtags, for example, #law and #legal, your tweet may get lost because there is so much traffic.
Using hashtags to promote a law firm
When using hashtags on Twitter, ask how you can promote your law firm. You want to attract potential clients by supplying useful information and establishing yourself as an authority.
You can have several hashtags. At least one should identify your firm's practice. Examples would be #DUI, #PersonalInjury and #Patents. Look for hot button issues in your area to show your expertise. You may tweet about pending litigation, a new law or court decision.
Law firm internet marketing strategy
If you search Twitter, you will find many law firms and attorneys are on board. If a law firm does not have a social media presence or a Twitter account, the firm may seem out of touch and not cognizant of the way people turn to social media for information. Make Twitter a part of your firm's marketing strategy and see what happens.
Here are a few things that may help you if your firm is just opening a Twitter account or if your presence on Twitter does not seem to be going anywhere:
Do not just share rote content. Respond to other tweets, answer questions and start discussions. You can share blogs from your law firm, but engage with Twitter users, share links and give some personal information about yourself.
Choose the lawyer in the firm who will represent an area of the firm's practice. For example, a young associate may have a Twitter account, have a great writing style or have experience engaging with Twitter users.
Tweet often. You want to drive traffic to your firm's website, so it may be necessary to tweet several times a day. You may experiment with what time of the day or what time of the week gets the best response.
Present yourself as an expert in a practice area. A potential client could need a lawyer and remember some of your tweets. Another lawyer may send you referrals. Journalists and bloggers may contact you as a source for a story or ask your opinion on a topic.
Create hashtags. You can tie your hashtags to your area of practice and current events.
Many law firms use Twitter and find it to be a helpful marketing tool. Smart use of Twitter hashtags can improve your visibility on Twitter. Tweeting is one more way a law firm can stay up with the competition, attract potential clients, establish itself as an authority in a field of practice and enhance its reputation in the community.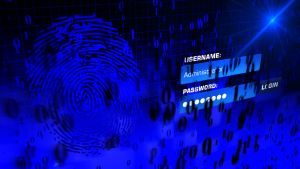 Over one million WordPress websites have been infected by a malware campaign called Balada Injector since 2017, according to cybersecurity firm GoDaddy's Sucuri. The attackers behind the campaign use all known and recently discovered vulnerabilities in WordPress themes and plugins to breach sites. They typically play out their attacks in waves once every few weeks,…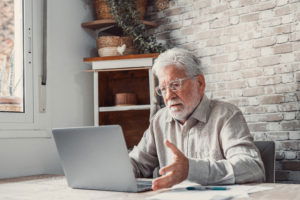 As a law firm marketing director, you understand the importance of SEO in driving traffic to your website and generating leads for your firm. However, convincing the partners of your law firm to invest in SEO can be a daunting task, particularly if they do not understand its benefits. Here are some tips on how…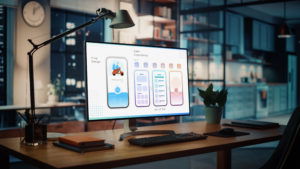 User experience, commonly referred to as UX, is an essential aspect of any marketing strategy, including law firm marketing. It encompasses everything that the user experiences while interacting with a product or service, including ease of use, accessibility, visual appeal, and overall satisfaction. The psychology behind user experience is a fascinating subject, and understanding it…