Improving Landing Page Rank: SEO Checklist 
How your firm's landing page ranks is a big deal, especially since client experience on the firm's webpage is paramount for revenue and client conversion. User experience has become the center focus of SEO and marketers. So, having the wrong landing page content or even the wrong page has a significant impact on your marketing campaign.
Campaign failure can be signaled by the click-through rate (CTR) dropping, the bounce rate increasing and dwindling conversions. While these are warning flags that something is wrong, they can be fixed.
Here is what you need to do to make sure your firm's landing page is active, alive and functioning the way you want it to.
Keyword Optimization
1. Title Tags
Pay attention to the title tag, which is visible in web browser tabs, social networks (when your page is shared) and search engine results pages (SERPs).
How to improve title tags:
• Keep the title tags short, under 60 characters. Do not use caps lock and use character savers, such as & and /.
• Use your target keywords cleverly, and do not overstuff titles with them. Use one or two keywords.
• Use the brand in the title tags. Make sure to put the keyword in the first part of the title tag. For law firms, use the firm's name in the title tag.
• Avoid duplicate titles. Duplicate titles can indicate duplicate content, which is bad for ranking.
2. Meta Tags
Do not forget about your meta description. It helps with images, schema markup, social networking when your page is shared and SERPs. It offers more content detail for searchers to figure out if the information is relevant to their question. Add a bit of information about the page to make it more interesting.
How to improve meta tags:
• Watch the length. Keep the length to about 155 characters.
• Make the description ad-like. The description should sound like an ad for your page. Optimizing your meta description for keywords is essential. This is because search engines highlight query keywords in bold in the rich snippets.
• Avoid duplicate descriptions. Do not have two descriptions that are the same, as this is treated as duplicate content by the engines. Give your land page a unique meta description that distinctly reflects the page's value.
• Add a call-to-action. Create a unique call to action.
3. Header Tags
Let's also talk about HTML header tags, H1-H6. These tags structure content on the page and help search engines understand and read content much better. The tags also help page visitors navigate the landing page. These tags enable visitors to convert more easily.
How to improve header tags:
• Place heading in hierarchical order. Use only one H1 header. Structure the rest of the page with H2-H6.
• Optimize headers for keywords. Since the headings usually echo the content, use target keywords in the headers.
• Make the headers distinct. Use different formatting styles and font sizes. Just remember to keep it intelligible for the readers.
4. Content
We've talked a lot about content in these articles, and once again, content rules. For a search engine to find your firm's content, it requires clues. Keywords are the best clues you have.
How to improve content:
• Put the keywords in the first 100-150 words of your page. This helps both search engines and site visitors.
• Use words related to your targeted keywords. Use related words, related terms and synonyms.
• Pay attention to content length. Longer content usually ranks better. However, this can vary.
• Balance content and page layout. Content should be balanced with images, graphics and calls to action.
5. Internal Search
If your law firm website is over 20 pages, it is a good idea to have a search box on the site.
The search box can be integrated with Google Analytics to show you what site visitors look for most often. This data can help you with:
• Understanding what clients and potential clients are looking for. If you do not have what they want, add it. Doing this will lower the bounce rate.
• Keyword research. The other added perk is that you get to see and use new keywords that searchers use.
6. Open Graph Tags
Do not forget the open graph tags, as they make snippets out of your links when shared on social media. It is a great way to control how your content is presented on social media.
How to improve open graph tags:
• Optimize the open graph titles and descriptions. Use this wisely to entice your visitors.
• Optimize images. Pictures make links way more attractive, and you can overlay them with text. Think smart when optimizing.
Visual Optimization
7. Schema Markup
If you want your snippets to stand out in the SERPs, then use schema markup. Use Markup Helper for website markup and Testing Tool to preview your snippets.
8. Multimedia
Your goal is to make your law firm's website content more engaging. Use pictures, videos, video tutorials diagrams and infographics.
How to improve your multimedia:
• Optimize alt attributes of images.
• Optimize alt attributes of images you chose, make sure the description includes keywords.
• Add video transcripts. If visitors cannot hear it or understand it, they can read what the video is about.
9. Above-the-Fold Content
Granted, webpages and landing pages are not newspaper pages, but the newspaper term "above the fold" is used in a page layout. This became important to Google when they penalized websites for having too many ads above the fold.
Too many ads hurt ranking. Always ensure you have enough content above the fold.
10. Social Sharing
You want to ensure that sharing content on your page is easy for page visitors.
How to improve social share buttons:
• Place share buttons strategically. Make sure the buttons are placed strategically on pages that get a lot of traffic. Remember that these buttons can slow down your page load time. So do not overuse them.
Technical Optimization
11. Page Speed
Load speed is one of the most important SEO factors today. This is even more crucial with the pending Core Web Vitals rollout and mobile-first indexing.
What to do about page speed:
• Improve and constantly measure your optimization score based on load speed.
• Get intimately acquainted with Google's new way to measure page speed.
12. Mobile Friendliness
Mobile sites account for 54.8 percent of all global traffic, hence why Google is rolling out mobile-first indexing right away.
How to improve mobile-friendliness:
• Use responsive design.
• Use best practices for mobile-first indexing.
• Focus on the user experience (UX) for your firm's website. Make sure your pages are loading quickly.
Linking Optimization
13. Backlinks
High authority links signal relevant content to Google and other search engines.
How to improve backlinks:
• Compare your backlinks. If your content has backlinks, check to make sure the links are correct.
• Contact other external websites and ask for a link to the page you need to rank better. Strive for high authority backlinks.
• Focus on natural links.
• Focus on quality over quantity.
14. Outbound Links
Your firm's outbound links to external website pages send a relevancy signal to search engines that helps them determine your page's topic. A wrong page that ranks higher due to external links to high authority sites may be affecting the page you want to focus on. Evaluate all your links and decide which ones you need to focus on that can pull the most traffic.
To pull traffic to the page, you want to focus on, make that page the place for quality information and consolidate all the best links to authority sites there. Then, remove the links to authority sites from the wrong page, thereby degrading it.
15. Internal Links
We have talked about external links, but there are also internal links. If multiple pages target the same keyword or topics, those links are less valuable. And they can confuse search engines that cannot distinguish the most relevant page. This usually results in the wrong page ranking.
How to improve internal links:
• Create topical clusters. Interlink posts on a particular subject, thereby creating a source of expertise on a topic. This page can become more relevant by linking back to it from less prominent pages on your firm's site.
• Use redirects. When your redirect, take the time and care to ensure the links are correct.
Going through this checklist will help any law firm looking to improve its landing page optimization and user conversions.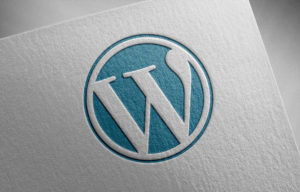 Are you looking to maximize your law firm's website's potential? You're in the right place. WordPress offers a wealth of plugins that can improve your website's functionality, from search engine optimization to online event scheduling. Here are five must-have plugins for law firms: Gravity Forms – Communication is key when it comes to your law…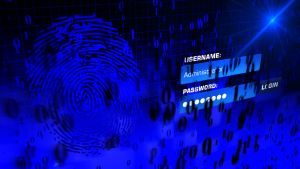 Over one million WordPress websites have been infected by a malware campaign called Balada Injector since 2017, according to cybersecurity firm GoDaddy's Sucuri. The attackers behind the campaign use all known and recently discovered vulnerabilities in WordPress themes and plugins to breach sites. They typically play out their attacks in waves once every few weeks,…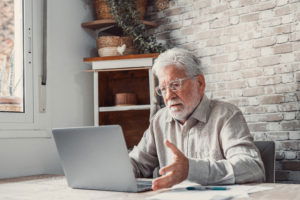 As a law firm marketing director, you understand the importance of SEO in driving traffic to your website and generating leads for your firm. However, convincing the partners of your law firm to invest in SEO can be a daunting task, particularly if they do not understand its benefits. Here are some tips on how…