User Behavior on Law Firm Websites Is All About Data
If a law firm has an extensive website consisting of multiple pages, like a blog, many FAQs, attorney biographies and numerous practice area pages, it is critical to know if the site is performing in a manner that converts clients.
You and your firm work hard to get your message out there to those that need to see it. Do not stop there; you need to make sure your site is converting website visitors to clients.
Websites are the focal point for your law firm's messaging and for galvanizing potential and existing clients to take action to engage your services.
To accomplish this goal, you need data. Studying user behavior data is the starting and ending point in understanding how to make your website a superior communication and retention tool.
Website visitor behavior
One of the first things you are going to need to know about is user behavior on your website. User behavior is impacted by user experience. Tracking user behavior might seem daunting, especially when marketers, designers and developers get involved.
The most important things to know about user behavior are their mouse movements, in-page clicks and how far down they scroll. User behavior is impacted by your website speed, design and accessibility. To track this kind of data, you would want to use tools such as Hotjar, Lucky Orange or Crazy Egg – all capable of providing the in-depth information you need. Google Analytics does not quite cut it for this type of information gathering.
Once you have the data, you can make changes to ensure visitors stay on the site and see the content you want them to see. With the help of tracking tools, you will be able to see what areas of the website need tweaking. For example, maybe the navigation tab needs changes or an improved call for action.
Content is still king
Content is still king, and it is generally one of the main reasons why someone needing legal help comes to your website. Content is used to engage visitors and teach them about you and your firm. Most often, visitors read attorney bios first and then check out the attorney practice areas.
Visitors are either going to land and leave or land and convert. The task is to have the right content that pulls them in, keeps them on the site and converts them. What is important to know here is how often and how long people engage with the pages and what is the bounce and exit rate for pages.
Google Analytics is perfect for determining content performance. Your firm can find out which pages are the most popular, the frequency of visits, the number of repeat visits, which search terms are used to find the page, and what content sends people off the page(s) and/or prompts them to leave entirely.
If the content on some pages does not retain readers or is not getting much engagement, it is a sign to make changes.
Other tactics to consider
Conversion rate optimization, whether in the form of a contact form submission or another engagement goal, is important. Work to optimize the number of conversions per number of visits to ensure the law firm website is performing well.
Track use of you contact forms. Changing the design of a contact form or the language used can lead to an increase in conversions.
Make sure the law firm website is easily accessible by everyone, including people with disabilities. If your site is not accessible by everyone, you are losing potential clients.
If you have a live chat or chatbots on the website, track their use and the level of engagement. Track the questions asked most frequently, repetitive issues or problems, and other flags that can signal a need for improvement or change to your site.
One other option you may wish to consider is drafting a survey and sending it to existing clients and prospective clients. External data, such as survey responses, can indicate what people think about your law firm, the firm brand and other factors. This information can prove to be very useful, and it can result in significantly helpful upgrades to your website.
User data is crucial and helps to get the most for your marketing dollars to keep your law firm on target.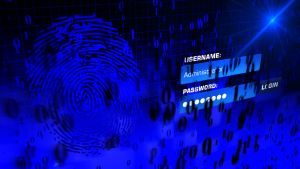 Over one million WordPress websites have been infected by a malware campaign called Balada Injector since 2017, according to cybersecurity firm GoDaddy's Sucuri. The attackers behind the campaign use all known and recently discovered vulnerabilities in WordPress themes and plugins to breach sites. They typically play out their attacks in waves once every few weeks,…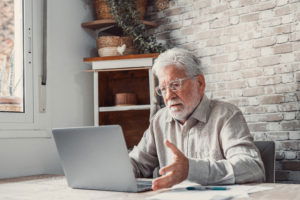 As a law firm marketing director, you understand the importance of SEO in driving traffic to your website and generating leads for your firm. However, convincing the partners of your law firm to invest in SEO can be a daunting task, particularly if they do not understand its benefits. Here are some tips on how…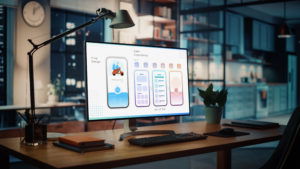 User experience, commonly referred to as UX, is an essential aspect of any marketing strategy, including law firm marketing. It encompasses everything that the user experiences while interacting with a product or service, including ease of use, accessibility, visual appeal, and overall satisfaction. The psychology behind user experience is a fascinating subject, and understanding it…