Writing Effective, Personable Attorney Bios Can Be a Breeze
With a bit of creativity and a touch of personality, attorney biographies can be not only readable but also tell a story that prospective clients respond to. A good bio can result in new leads. 
Writing a bio is not something you can skip. Having outdated information or no information on your background and skills will leave website visitors, wondering if they can trust you to handle their case. 
Writing a bio is not easy. However, you can take the pain out of the process by following a few tips to help write an informative and engaging bio.
A compelling, personable bio on the firm website can have an instant, positive impact for you and the firm. A well-written bio can help prospective clients get to know you before they call. The trick is to capture website visitor's attention.
Here are some suggestions to consider when writing an attorney bio. 
Before you get started on writing your bio, answer a few questions. What makes you different from other attorneys? How can you make your client's lives simpler and easier? How often do you get a successful settlement or trial? What benefits can clients expect to receive if they work with you? What are some reasons that clients should hire you?
Above all else, be personable. Showcase your personality. What are your greatest strengths as a lawyer? What areas of the law or particular matters are you passionate about? Why did you decide to practice law in the first place? Why do clients like working with you?
Before putting pen to paper, or fingers to the keyboard to tackle your bio, make sure you know your audience. Once you know your audience, focus on addressing their needs and wants. 
Remember to be concise, specific and memorable. Use action, descriptive words. Do not be afraid to use the first person in your bio. Do not forget to spell out what practice areas you specialize in. Stray away from legalese. Use language your audience can understand.  
Start with the basics. You need to include the firm name, your full name, your city, state, extensive contact information, social media information and your title at the firm.
Next, upload a professional photo. The picture can be a professional headshot, or it can show you working with a client or taking a meeting. Stay away from cliché pictures of law books, gavels or scales of justice. 
Feel free to use client submitted reviews. Rewrite the reviews you have or rephrase them. Search all the places where you may receive reviews about you and your work. Sites such as LinkedIn, Facebook or Google are the right places to start.  
The main reason you want to rewrite your bio is that you would want to show existing clients and potential clients that you are a leader in your field. List cases and outcomes, along with awards.
Once you have the bio up, you do need to make sure to update it at the very least, once a year. Your practice niche may change, or you may have started your own firm. Make sure your information is current.
If you are thinking you cannot write about yourself without sounding stilted, then hire someone to do it for you.
Remember, you are not writing a legal brief. An attorney bio needs to show people who you are and how you can help them. While it may take a few drafts to get something you like, it is worth the effort.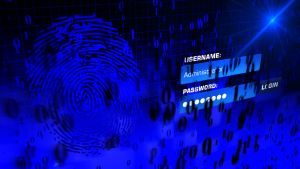 Over one million WordPress websites have been infected by a malware campaign called Balada Injector since 2017, according to cybersecurity firm GoDaddy's Sucuri. The attackers behind the campaign use all known and recently discovered vulnerabilities in WordPress themes and plugins to breach sites. They typically play out their attacks in waves once every few weeks,…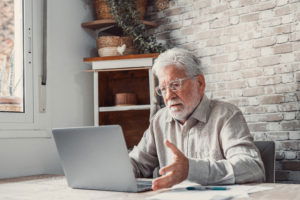 As a law firm marketing director, you understand the importance of SEO in driving traffic to your website and generating leads for your firm. However, convincing the partners of your law firm to invest in SEO can be a daunting task, particularly if they do not understand its benefits. Here are some tips on how…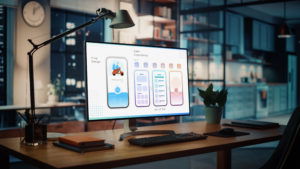 User experience, commonly referred to as UX, is an essential aspect of any marketing strategy, including law firm marketing. It encompasses everything that the user experiences while interacting with a product or service, including ease of use, accessibility, visual appeal, and overall satisfaction. The psychology behind user experience is a fascinating subject, and understanding it…