Law Firm Landing Pages Need to Be Up to Date
Having an expired landing page or two on your firm's website might not seem like too much to worry about. However, those expired pages kill your Google rankings – the last thing you need in a competitive legal market.
Expired pages return soft 404 errors resulting in a not-so-great user experience for someone looking for an attorney. Additionally, soft 404 errors do not encourage conversions and affect the visibility of the law firm's website.
How to Fix Expired Landing Pages
Landing pages expire because the information on them is no longer relevant, a product or service is no longer offered or discontinued, or the firm either shuts down or up levels to merge with another firm. Not taking care of those out-of-date, expired pages significantly impacts organic search rankings. You do not want that to happen to your law firm.
PageRank
There is page rank, and there are user signals. Website owners say they keep expired landing pages, even for sold-out products/services, to retain incoming external PageRank for the website. It is a faulty supposition that the landing page is sustained as indexable. This is because a 200 OK status code means creating a soft 404 landing page. This is an error page with no relevant content, and it continuously returns a 200 OK code instead of a 404 or 410 status code.
Doing this is not a way to keep your law firm's good rankings. It is a recipe for a fiasco. One of the main drivers of how well a website does is conversions. If there is a continual error being shown, conversions can tank. Aside from seeing hard figures when dealing with conversions for your law firm, PageRank cannot be accurately gauged.
PageRank is not a precise gauge because Googlebot crawls the web continuously, so the PageRank changes constantly. No one knows the actual value for individual landing pages or websites. No tool provides an accurate PageRank.
Aside from not getting a truly accurate PageRank, product/service landing pages never really attract merit-based, high-quality backlinks. This also affects your firm's rankings.
Soft 404s
Soft 404s are a major pain for search engines, particularly Google. It means that keeping and maintaining expired landing pages heightens the risk of poor user signals. Thanks to modern technology, Google is getting better at identifying negative strings on landing pages – strings that include wording such as "0 results found" or "Unavailable." Sometimes this issue shows up in your Google Search Console, and sometimes it does not.
The biggest problem is that the firm's click-through rate (CTR) can show snippets that focus on "not available" information for the user. Even more problematic is if searchers click on results from soft 404s or expired landing pages, they will refine their query, which may route them to another law firm's website.
This means your law firm's website shows a higher bounce rate, making the website less relevant, skewing organic search rankings. This is a clear indication that user signals are crucial when it comes to rankings and contribute to the success of a website. Do not ignore expired landing pages.
Website Trends
Which websites rank well, and which ones do not depend on several factors. These include the total volume of crawlable landing pages, the quality of the content, overall trends involved and user experience signals, which indicate user satisfaction.
Whether your law firm's website is effectively ranking can only be determined by analyzing your website's unique data, with a sharp focus on the server logs. The bigger your website, the more services change, which means rigorously carrying out search engine optimization (SEO) audits.
An audit is the only thing that can inform you about how long it takes to re-crawl an expired landing page, help you to focus on whether expired landing pages are a problem and how serious the issue may be, and tell you how to better plan for crawl budget management.
What to Do to Improve the Situation
When you discover the issue and determine its severity, handle it immediately. Expired pages can be removed from your domain, which acts to boost the main website's trend signal. Post a 301 Moved Permanently redirect.
A word of warning. If the expired landing page is a product, such as a webinar or class offered by the firm, do not post a 301 redirect. It is best to have a 404 Not Found or a 410 Gone HTTP status code come back. This signals that the pages do not provide what they once did. That strengthens the user signals of the remaining pages that still offer products or services.
Another choice to deal with 404 error pages is turning them into custom or smart landing pages. These pages must still declare that the original product or service is unavailable and can be further tweaked to show related product alternatives.
For instance, if the law firm no longer offers a free one-day seminar on Estate Planning, the content could redirect to the Estate Planning page with the latest updates in the laws relating to estate planning and taxation. Tweaking the 404 page does help improve conversions and keeps visitors happy. Do not block the URLs in the robots.txt. It prevents search engines from crawling and understanding the changes.
Also, remember to attend to your firm's internal links to expired content landing pages and discontinue them. Internal linking is of foremost importance for on-page signals and indicates to search engines the importance and relevance of the page. Yet another reason why you do not want to boost expired content landing pages.
Soft 404 landing pages are a major issue and can impact your firm's rankings. However, 404 Not Found landing pages do not affect ranks.
Keep your hand on the pulse and ensure that expired landing pages get the attention they require.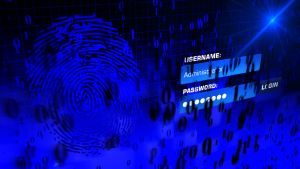 Over one million WordPress websites have been infected by a malware campaign called Balada Injector since 2017, according to cybersecurity firm GoDaddy's Sucuri. The attackers behind the campaign use all known and recently discovered vulnerabilities in WordPress themes and plugins to breach sites. They typically play out their attacks in waves once every few weeks,…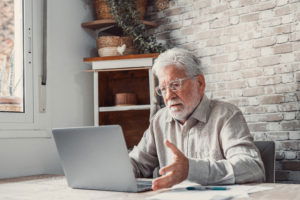 As a law firm marketing director, you understand the importance of SEO in driving traffic to your website and generating leads for your firm. However, convincing the partners of your law firm to invest in SEO can be a daunting task, particularly if they do not understand its benefits. Here are some tips on how…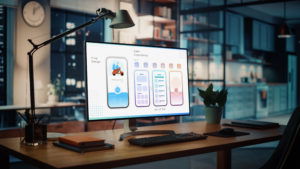 User experience, commonly referred to as UX, is an essential aspect of any marketing strategy, including law firm marketing. It encompasses everything that the user experiences while interacting with a product or service, including ease of use, accessibility, visual appeal, and overall satisfaction. The psychology behind user experience is a fascinating subject, and understanding it…