Seize the Moment: How Law Firms Can Capitalize on Unanticipated Opportunities
Attorney referrals are nothing new in the practice of law. However, traditionally, the referring firm takes a hands-off approach after transferring a client to another practice. Through strategic collaboration with specialized practices, law firms can maximize the value of each client interaction, even when the client's issues are beyond the firm's areas of practice. These well-planned, case-by-case partnerships can create lasting relationships with specialty firms while better serving clients and leaving little on the table.
 
When a prospective client approaches a law practice with an issue that is beyond the firm's areas of practice, firm management has an important decision to make. How the firm's management handles these unanticipated opportunities can turn what may have been a one-time referral fee into something much larger and more important. 
 
Ideally, when a client emails, calls or visits a law firm to discuss their legal issue, an attorney at the firm has the necessary experience to tackle the client's problem. However, owners and partners at small and medium law firms understand that their attorneys may not be able to help every potential client. In large part, this is because law firms have grown increasingly specialized.
 
Over the past several decades, the practice of law has changed dramatically. While it used to be that any attorney with solid analytical skills could learn to solve even the most complex legal issues, that is not necessarily the case in today's environment. The concern is not that the law is any more complicated or difficult to understand than it used to be. By and large, the legal framework that judges and juries use to resolve cases remains essentially unchanged. What changed the practice of law is that today's legal questions often require a very specialized base of knowledge. 
 
Scientific, technological and medical advancements affect almost every area of the law. For example, in personal injury cases, doctors today have a much better grasp of what can cause certain symptoms and illnesses. Similarly, in DUI cases, scientists have a greater understanding of how the human body metabolizes drugs and alcohol. While both of these issues would typically necessitate an expert witness, an expert is only as good as the attorney conducting direct examination. Thus, attorneys who handle complex cases must command a knowledge of the underlying subject to best handle the case. Only certain attorneys can devote the time and energy necessary to develop true mastery of these niche practice areas.
 
Many law firms choose to serve a niche clientele. Of course, running a boutique practice allows for attorneys to become well-respected experts in that area of law. However, doing so is also time-consuming, and typically requires either extensive experience or a foundational education in that practice area. Thus, the barriers to entry into niche practice areas tend to be high. Moreover, firms that cultivate a boutique image may be artificially limiting their client base.
 
More commonly, law firms cast a wide net, offering a range of services that clients frequently require. This wide-net theory values volume over depth of knowledge in any one practice area. These firms can handle a wide range of legal issues. However, occasionally, a client brings a case that, while tangentially related to a firm's practice area, is not something that the firm has extensive experience handling. Here is where the firm has an important decision to make.
 
Traditionally, law firms choose between one of two options when approached by a potential client that presents an unfamiliar legal issue. The firm can put in the work necessary to learn that area of law or the client can be referred to another law firm (potentially for a referral fee). However, a third, hybrid option is increasing in popularity. By strategically collaborating with highly specialized practices, law firms with a more general area of practice can monetize a broad range of opportunities, while simultaneously forging valuable relationships and offering an exceptional level service to the client.
 
Option #1: Learning the new area or sub-area of the law
 
"An investment in knowledge pays the best interest." Benjamin Franklin's assessment of the value of personal growth is as accurate today as it ever was. However, in the context of managing a law practice, this piece of wisdom could be refined or clarified. Considering the amount of effort needed to get up to speed in a specialized practice area, and the low frequency with which these cases may come through the door, it may not be worth an attorney's time to learn an unfamiliar area of law. Niche practices offer services catered to a small, specialized section of the population. If a niche gets overcrowded, it may be a long wait in between clients.
 
Option #2: The traditional hands-off referral of the client to another firm
 
Most practices have relationships with other firms in their city and may have an agreement to receive a fee when a client is referred. Referring a client to a talented colleague who can help resolve their issue often results in the client developing a deep sense of trust in the referring attorney. At the same time, an attorney may be able to make a small percentage of the legal fees.
 
Of course, referral fees are governed by local rules of professional conduct and are not permissible in every area of practice. But generally, a one-time referral fee is available. However, in most cases, after the referring attorney introduces their client to the firm that will be handling the case, the referring attorney's involvement in the case ends. While referrals monetize potential clients, who may otherwise be lost, referring a client to another attorney leaves potential profit on the table.
 
Rather than investing in knowledge of a new practice area or referring a client to another law firm and stepping aside, firms may maximize their returns by investing in a different type of knowledge. By researching and fostering relationships with the top national firms in specialized practice areas, local practitioners can form invaluable partnerships and may also earn a greater share of any potential award. Additionally, this may be an opportunity for the local firm to gain insight into a very specialized area of the law.
 
Collaboration at work: Philadelphia personal injury law firm assists in $80 million product liability lawsuit
 
A recent example of how a law firm can capitalize on an unanticipated opportunity is a product liability case handled by MyPhillyLawyer and another Philadelphia personal injury law firm. The case involved a woman who suffered multiple injuries after the erosion of an Ethicon Prolift transvaginal mesh implant she received in 2008 to treat organ prolapse. The woman approached MyPhillyLawyer, explaining that she suffered severe injury as a result of a defective medical product. The firm's attorneys took the case and immediately began gathering all the necessary information and ensuring the critical evidence was preserved.
 
After MyPhillyLawyer put a considerable amount of work into the case, the firm decided to partner with Kline & Specter, the country's premier litigation firm for transvaginal mesh litigation. Partners of each firm met regularly and worked together throughout the pre-trial and trial process. At the culmination of the six-week trial, the jury awarded their client $80 million in damages.
 
The Philadelphia transvaginal mesh case is just one example of a situation in which a smaller, well-respected law firm was able to benefit from collaborating with a nationally recognized firm that had specialized knowledge and experience that was necessary to the client's case. Examples of these opportunities are common and will be more easily identifiable once a firm opens up to the idea. As the practice of law continues to change, a law firm's ability to maximize the value of every potential client will be crucial to the firm's bottom line. Strategic collaboration is one way to fully monetize each case while maintaining a focus on attorney development, the firm's goodwill and on providing the client with an exceptional level of service.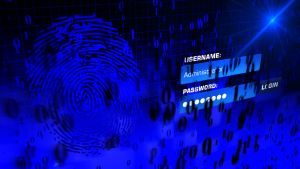 Over one million WordPress websites have been infected by a malware campaign called Balada Injector since 2017, according to cybersecurity firm GoDaddy's Sucuri. The attackers behind the campaign use all known and recently discovered vulnerabilities in WordPress themes and plugins to breach sites. They typically play out their attacks in waves once every few weeks,…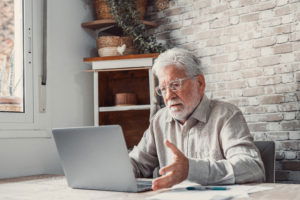 As a law firm marketing director, you understand the importance of SEO in driving traffic to your website and generating leads for your firm. However, convincing the partners of your law firm to invest in SEO can be a daunting task, particularly if they do not understand its benefits. Here are some tips on how…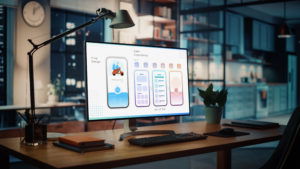 User experience, commonly referred to as UX, is an essential aspect of any marketing strategy, including law firm marketing. It encompasses everything that the user experiences while interacting with a product or service, including ease of use, accessibility, visual appeal, and overall satisfaction. The psychology behind user experience is a fascinating subject, and understanding it…