SEO Matters for Law Firms, Now More Than Ever
The legal industry is one of the most competitive niches for search engine optimization (SEO).
According to a study done in 2017 by AccuRanker, which studied over 300,000 SERPs in a broad selection of industries, law firms face more barriers to generating website traffic. To deal with those barriers, lawyers and law firms need to enhance local SEO and become more effective.
Enhancing SEO means tailoring the firm's approach to traffic generation locally. Acquiring local clients requires SEO to target those prospective users with the local area, and this is because most law firms serve locally in their county and state. To garner more local traffic means sharpening SEO to reduce the competition compared to SEO for national targeting. Using phrases such as "top personal injury lawyer in San Francisco" ranks better than "top personal injury lawyers."
Targeting locally means the law firm has the chance to attract the attention of potential clients looking for their services and located in the firm's local area. Doing this via focused SEO makes the process one of the best lead acquisition strategies for your firm.
Law Firms Benefit From SEO
Besides increasing your firm's rankings, SEO draws more traffic to your website that is likely to convert to active clients. There are other benefits for your law firm as well, and they include:
• Attracting new traffic by posting high-quality local content
• Driving more calls via Google Business and other local listings
• Cementing your firm as a reliable, reputable authority in the legal niche
• Converting new and existing website traffic into leads via forms and phone calls
• Ranking higher than the local competition
• Bettering click-through to the firm's website
• Garnering more positive client reviews
• Attracting more traffic and leads on autopilot
Being at the Top of the Rankings
One of the most sought-after benefits of using SEO is ranking in the top 3 on Google. If your law firm is not in the top three, click-through rates to your website drop drastically. SEO optimizes the firm's site for the local target words to outrank the competition. You want to be on Page 1 to draw more traffic.
Optimization is not only for your website but also for the firm's Google My Business profile. What happens is when a local user searches for a criminal defense lawyer near them or a car accident attorney in San Diego, the firm's Google My Business profile ranks for those items, and the searcher can call using the number in your profile.
Content is King. This is a phrase repeatedly heard when it comes to SEO. It remains true today. Legal content does not need to be boring. Use your law firm's blog to offer valuable information to local readers, generate more traffic with keyword targeting and then convert the traffic to leads.
If you are not sure what kind of SEO content would do the job of attracting local users, here are a few ideas to consider:
• E-books
• Local event guides
• Frequently asked questions pages (these may be used for Featured Snippets)
• Checklists (such as what to do after a car accident)
• How-to guides (such as how-to file a workers' compensation claim)
• Industry professional interviews
• Specific localized practice pages (such as car accident attorney in San Diego)
• Complete guides to various legal topics (such as workers' compensation, truck accidents, slip and falls, dog bites)
With all the SEO on your website for local clients, you are bound to collect positive reviews. Use these to boost your firm's reputation. It shows your firm is trustworthy and provides high-quality legal services. Working with a reputable SEO agency can ensure local traffic starts to arrive on your website. Remember to keep the SEO up to date. It is not something to just set and then forget.
Driving traffic to your law firm website is one-half of the deal to grow your client base. The other half is to convert those leads. Accomplish this with call buttons, contact forms and optimized web copy along with a compelling call-to-action. Traffic is, as traffic does, so invest in SEO to get a solid return in the form of new clients.
SEO does not just drive potential clients to your website. It increases visibility, allows your firm to develop beneficial potential partnerships, and may attract new and perhaps higher-paying clients. You may receive invitations to speak at various industry events and get your law firm name in legal magazines and publications. Think big. Think quality SEO.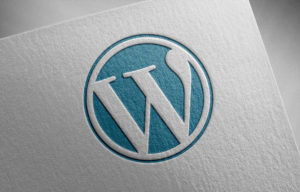 Are you looking to maximize your law firm's website's potential? You're in the right place. WordPress offers a wealth of plugins that can improve your website's functionality, from search engine optimization to online event scheduling. Here are five must-have plugins for law firms: Gravity Forms – Communication is key when it comes to your law…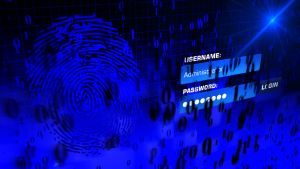 Over one million WordPress websites have been infected by a malware campaign called Balada Injector since 2017, according to cybersecurity firm GoDaddy's Sucuri. The attackers behind the campaign use all known and recently discovered vulnerabilities in WordPress themes and plugins to breach sites. They typically play out their attacks in waves once every few weeks,…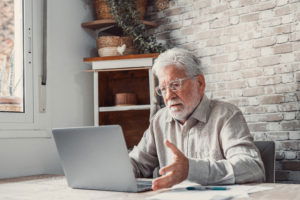 As a law firm marketing director, you understand the importance of SEO in driving traffic to your website and generating leads for your firm. However, convincing the partners of your law firm to invest in SEO can be a daunting task, particularly if they do not understand its benefits. Here are some tips on how…