Trint AI Transcription Software for Lawyers – a Time Saver?
Lawyers know how much time transcription can eat up during the discovery process or in taking a deposition. Hours and days may accumulate on the task, where shortcuts are rarely an option. Written transcripts must match the spoken word.
Since veracity is key to transcriptions, an attorney needs to have as close to 100 percent accuracy as possible in finished documents. Because of this, written transcription services can be costly, whether done in house or by an outside provider. In an environment where voice recognition technology continues to advance dramatically, the need to wait and pay exorbitantly for transcripts is decreasing.
Transcription using artificial intelligence (AI)
Meet Trint, short for transcription and interview according to Founder and CEO Jeff Koffman, a relative newcomer to the transcription services niche. Trint uses speech-to-text algorithms to create accurate transcripts in a fraction of the time humans could perform the same task.
Trint offers users the ability to drop audio or video files into its web-based software to be transcribed. Once transcribed, a copy is returned to the lawyer for verification, along with edit and search functions that may be used to update the text. Once the attorney reviews and makes any changes to the transcribed document, it may be shared with others in a wide variety of formats, including .mp3, .mp4, .wav, .mov and .avi.
Trint promises to help attorneys:
Convert video/audio files to text
Get decent transcriptions in minutes to polish up for court
Make the video/audio files searchable for easy referencing
Caption videos for court presentation
Share smaller clips of video or audio online for a judge alone or jury during a trial
Trint is currently compatible with iOS but is not yet available for Andriod devices. For those using iOS devices, interviews may be recorded through the device, uploaded and transcribed in the Trint app. Audio may also be imported from other apps for transcription.
No office? No desk? No problem. The complete transcript library may be managed using a smartphone. Hang on to vitally important phone calls as well, since they are auto-saved to the Cloud and encrypted.
Reduce time and cost
Trint can dramatically reduce the cost and time spent on transcriptions. Humans cannot process language as quickly as Trint's software, which can transcribe a video in less than the length of the file. A 30-minute video, for example, should take fewer than 30 minutes to transcribe, contingent on your connection speed. Some videos can be transcribed in minutes. Because of this, staff and attorneys will be able to spend more time completing tasks faster, which in turn saves money.
Easy editing
Once a file is transcribed, you can access the source audio or video recording on the same screen as the transcript, making the text easily searchable and editable. You can also conveniently compare the audio to the written transcript during playback.
If you want to export portions of the file with its associated transcript, you can select and highlight text and export either the audio or video portions with text. This makes it easy for you to create presentations containing only the relevant and necessary parts of your transcript.
Online video
Online videos are already popular, with estimates claiming video viewing could make up to 80 percent of online traffic within the next two years. Cisco Visual Networking Index predicts global yearly IP traffic will exceed 3 zettabytes by 2021. A zettabyte (one sextillion bytes) is a unit of information equal to one sextillion (1021) or, strictly, 270 bytes. The zetta prefix means multiplication by the seventh power of 1000 in the International System of Units. That is a lot of information.
One only has to surf the web to see that Google is beginning to increasingly return video content on its search engine results pages (SERPs). Currently, search engines are only able to find videos by parsing the words used in the title, description or metadata. Since Trint automatically attaches the transcript to the video file, Google will be able to recognize the words from the transcript and show those words in search results.
Going deeper, the transcript is interactive. When a user clicks on a word in the transcript, the tool goes straight to that part of the video. The text also auto-scrolls as the video plays. Trint claims it can boast a 99 percent accuracy rate, although some users have had a different experience.
Are there downsides to Trint?
According to PC Mag, if the file is relatively simple, the app works well. However, it falters if the conversation is multi-layered with numerous voices talking over one another, if there is background noise or if people have accents. In other words, complex audio files do not necessarily work very well in Trint. In fact, Trint hints at that limitation when it offers guidance for those looking to transcribe a recording.
Trint asks those about to record whether or not:
The background is noise-free
The speakers are close to the microphone
The conversation is absent people talking over one another
Those talking have accents
Unless the ambient noise is controlled and people do not interrupt one another, a Trint transcript may not be as accurate as an attorney would like. This is a possible downside to consider if your firm handles immigration matters, international law or other areas where those involved in the case are multi-lingual.
Trint pricing
Trint offers subscription and per-hour plans. The transcription option is $15 per hour for pay-as-you-go; the basic subscription is $40 per month for 3 upload hours, and the supercharged subscription rate is $120 per month for 10 upload hours. Be aware that if you go over the upload time allocated in the plan of choice, there is an extra cost involved: $13.20 per hour for the basic plan and $12 per hour for the supercharged plan.
Unused hours roll over every month, and all plans are on a rolling 30-day basis, permitting cancellation at any time.
Trint also offers Team and Enterprise accounts for those with higher transcription needs. The Team option is for groups of up to 50, with centralized billing, team admin roles and multiple user accounts. The Enterprise option is for firms with over 50 attorneys and staff and has all the bells and whistles in the Team option in addition to an enterprise dashboard, APIs and single-sign-on options.
Before deciding whether or not Trint fits your firm's needs, make sure to compare other price options for transcription, such as Sonia, Otter, Temi and Scribie. Also, check into the accuracy rate of each transcription service. There are times when a human transcription service may be more accurate than one that relies on AI (no humans involved) that requires clear recordings, no more than one person talking at a time and individuals without accents.
Trint's audio and video recommendations
For audio, Trint suggests:
AAC (Advanced Audio Coding)
MP3 (formally MPEG-1 Audio Layer III or MPEG-2 Audio Layer III)
M4A (MPEG 4 Audio)
For video, Trint suggests:
MP4 (MPEG-4 Part 14)
WMA (Windows Media Audio)
MOV (MOVie - A QuickTime video file extension)
AVI (Audio Video Interleaved)
All the above formats can be converted either online or with a dedicated conversion program.
Whether your firm can use Trint is an individual decision, based on long-term needs. It is certainly worth doing a trial to determine whether the application would be useful for legal matters. While Trint may offer the ability to speed up your firm's workflow, the ultimate question may relate to the final accuracy and utility of the document(s).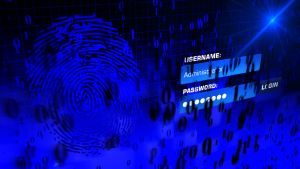 Over one million WordPress websites have been infected by a malware campaign called Balada Injector since 2017, according to cybersecurity firm GoDaddy's Sucuri. The attackers behind the campaign use all known and recently discovered vulnerabilities in WordPress themes and plugins to breach sites. They typically play out their attacks in waves once every few weeks,…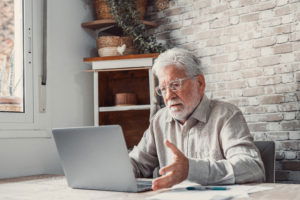 As a law firm marketing director, you understand the importance of SEO in driving traffic to your website and generating leads for your firm. However, convincing the partners of your law firm to invest in SEO can be a daunting task, particularly if they do not understand its benefits. Here are some tips on how…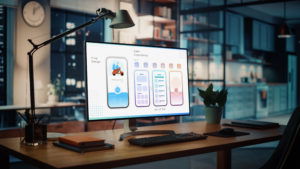 User experience, commonly referred to as UX, is an essential aspect of any marketing strategy, including law firm marketing. It encompasses everything that the user experiences while interacting with a product or service, including ease of use, accessibility, visual appeal, and overall satisfaction. The psychology behind user experience is a fascinating subject, and understanding it…