You Can Fix Wrongly Ranked Pages for Your Law Firm
Despite doing everything right to get your law firm's page ranked for the right keywords, something might go wrong, and a different page starts showing up for the target keywords. Without a doubt, it is frustrating and can affect your level of user engagement, resulting in fewer conversions and up your firm's bounce and click-through rates. Not to worry, this can be fixed with a bit of tweaking, and if all else fails, a 301 redirect.
Wrongly ranked pages are a common problem. When something like this happens, Google is not seeing the page you intended to rank as a good destination for web traffic. The reasons are not entirely clear, but the result is that you are not getting the traffic you want. The only way to correct or tweak things is to use a variety of search engine optimization (SEO) techniques.
How to Improve Page's Ranking for a Specific Keyword
1. Evaluate User Intent
Thinking about the goal a searcher has when they type a search term in Google. You want to evaluate whether or not the keyword has a particular purpose, such as:
• Is the keyword intended to be transactional? Is the goal to buy something?
• Is the keyword intended to be navigational? Is the goal to find a particular page or website?
• Is the keyword intended to be informational? Is the goal to find information to answer a question or conduct deeper research?
The point is that the keyword should be in tune with your intentions, and if it is not, therein lies a potential problem with the wrong page ranking.
2. Examine the Content on the Page
The next step is making sure to content on the page is relevant and optimized. To do that, you want to get answers to the following questions:
• What is the focus of the law firm's page title?
• Is the primary keyword in the description?
• How long is your content? Compare it to the Top 10 or Top 20 ranking law firm websites.
• Do competitor law firms use similar language keywords that your firm's website is not using?
• Does the firm's page answer users' questions?
While it is difficult to assess and answer these questions, you can always use various software to give you some help.
3. Evaluate Internal Links
Link signals tell Google that a page is important. This means you should have a good amount of pages link back to the page you are aiming to improve. Add 3 to 5 internal links from other relevant, high-authority pages on your website.
4. Evaluate External Links
As for those external links, do the same as you did with internal links. A common mistake is having external links pointing to the wrong page. If this has happened, talk to the sites linking to your law firm and ask them to link to the correct page.
5. Examine User Data
Look at your firm's website user data. Check to see if there is a high bounce rate. What is the click-through rate? What is the conversion rate?
If page visitors are landing and leaving quickly or never getting to the page and not converting, this affects overall ranking.
How to Downgrade a Page's Ranking Signals
So, you have improved the ranking of the page, and things are looking good. Next, you need to downgrade the "wrong" page ranking for your search term instead of the page you want to rank. Seems backward, right? Here is why you need to do that – it allows the relevant page to be able to rank.
To downgrade a page, remove all traces of the keyword used and related terms from the page you do not want to rank – the non-relevant page. Restructure the internal links to point away from the non-relevant page and toward the relevant page. Do the same thing with external links.
If this does not work, then go for a 301 redirect. Take the wrong page down and redirect to the right page that you do want to be indexed. A 301 redirect instructs Google that you permanently moved the old page to the new one.
All you want is to have people visit your law firm's website, read what they need to know, contact your firm and come in for an appointment to resolve their legal issues. If your pages are not ranking correctly, this cannot happen, so try to stay on top of how your website is functioning, where it needs patching and repairs, and where you can do even better.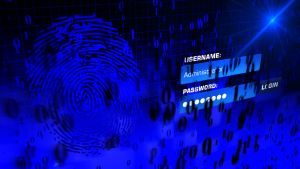 Over one million WordPress websites have been infected by a malware campaign called Balada Injector since 2017, according to cybersecurity firm GoDaddy's Sucuri. The attackers behind the campaign use all known and recently discovered vulnerabilities in WordPress themes and plugins to breach sites. They typically play out their attacks in waves once every few weeks,…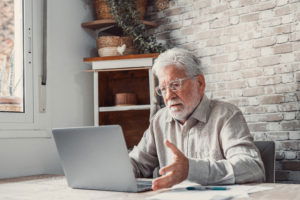 As a law firm marketing director, you understand the importance of SEO in driving traffic to your website and generating leads for your firm. However, convincing the partners of your law firm to invest in SEO can be a daunting task, particularly if they do not understand its benefits. Here are some tips on how…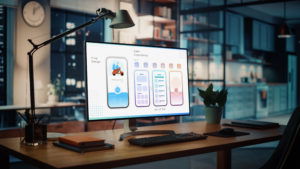 User experience, commonly referred to as UX, is an essential aspect of any marketing strategy, including law firm marketing. It encompasses everything that the user experiences while interacting with a product or service, including ease of use, accessibility, visual appeal, and overall satisfaction. The psychology behind user experience is a fascinating subject, and understanding it…