Are You Paying Enough for Your Marketing?
Advertising costs money. How much should you be spending?
Competition for new clients gets more competitive every year. As internet usage continues to grow, so too are the number of law firms competing for that business. In 2019, there were over 311 million internet users in the United States. Roughly 95 percent of the U.S. population uses the internet. Inevitably, some of these people are looking for attorneys.
Many lawyers are disappointed by their marketing companies. Sometimes this is the result of marketing agencies using shady or ineffective tactics. Dishonest brokers will make promises about results they cannot deliver or claim to be making progress while showing no proof of their work. Throwing more money at such agencies will do nothing to solve the problem.
Other times, however, disappointing return on investment can be directly attributed to a lack of adequate marketing spend. No magic SEO bullet exists, for example, to push your firm to the top of page one for its most coveted keyphrases. A good marketing plan — one that is built with your firm's growth in mind — is resource intensive. And proper implementation of that plan requires expenditures on regular testing and adjustments as circumstances change.
Determining your marketing budget
The percentage of revenue your firm will earmark for marketing will depend on several factors, many of which are unique to your firm. An underlying truth, however, is that there is a relationship between the quality and sophistication of a marketing plan and its budget.
Much of this correlation can be attributed to the amount of planning a realistic marketing budget allows into the process. When firms are clear on what their spend should be, they can organize their efforts around a cohesive strategy that can be tested, tracked and fine-tuned as results are monitored.
This approach also allows you to coordinate tactics around a central set of measurable goals, a method that is more likely to produce results. A comprehensive plan can weather small storms in the market that might otherwise cause panic and unnecessary spend.
An alternative to planning out a marketing budget is to spend as needed throughout the year. This can seem like a solid idea for firms that are just starting out or are in a state of flux. However, those are the times when a firm needs to focus most on creating a sustainable growth strategy that includes a marketing plan as a part of its business development.
The spend as needed technique can yield uniquely poor results because it is fundamentally reactionary. There is no way to anticipate the effectiveness of random investments, nor is there a way to measure their return on investment. This method also leaves a firm open to unnecessary, ego-based spending, that may feel good but ultimately produce few benefits.
Factors to consider
Surveys are released regularly that estimate the marketing spend for law firms, usually by size. On the whole, studies show that firms spend between two and ten percent of their gross revenue on marketing. Larger firms tend to spend less as a percentage of revenue. For example, it is estimated that AM Law 200 firms spend roughly two percent, while mid-sized firms spend between two and five percent and small firms spend between five percent to over ten percent of gross revenue.
The focus of a firm's practice will also help determine marketing spend. Consumer facing firms, in areas like family law, estate planning, real estate or criminal defense often spend at least ten percent of their gross revenue on marketing. And some personal injury law firms may spend up to 20 percent.
Your firm can take these numbers as a rough suggestion, but you should not rely entirely on survey data from firms with a similar number of attorneys when determining your needs. Many other factors are at play, including:
The age of your firm. Spend should be higher for younger firms.
Areas of practice. B2B and B2C firms have very different needs.
Geographic competition. Do you have a lot of competitors in your area?
Whether a firm is offering new services. If you are expanding your practice areas, marketing spend should increase.
Previous marketing efforts. If you have not been investing in a marketing plan, initial spend will be higher.
Level of desired marketing aggressiveness.
Spend from competitors in same market. Sometimes one or two big players can push up necessary investment for all firms.
Firms entering or leaving the market. Increased competition may increase need for
Beware of branding mills
One way firms may attempt to lower marketing costs is to take advantage of the multitude of online logo and branding services that have flourished over the past decade. For a small investment, often as little as $100, your firm can have a new logo. You may even be able to choose designs from a collection of designers bidding on your project.
Using such services is problematic, aside from the ethical considerations of encouraging spec work. Logo and branding work should be an investment. An agency that pays proper attention to your firm's logo and branding will spend time getting to know you; researching your market and competition; understanding your practice areas; and uncovering what makes your firm distinct. Your team will know why you tick and why clients hire you, and they will be able to translate that into an effective mark. This level of time commitment also requires a financial investment. Do not sell your firm short.
Additionally, low-cost logos may come with strings attached. Often, the price rises if you do not choose to purchase exclusive rights to the design. If you do not read the fine print, you may find yourself in the position of sharing your logo with any number of businesses.
If it sounds too good to be true, it probably is
Agencies that claim they can get big results with small dollar investments are likely to disappoint. Logistically, progress requires many moving parts. Any agency that can offer comprehensive marketing services has people working in many diverse positions. Some of these include:
Ad buyers
Account managers
Writers
Editors
Branding specialists
Designers
Photographers
A webmaster & support technicians
Social media managers
SEO specialists
PR pros
PPC managers & ad writers
Any one campaign may involve any number of these positions from writers and designers to SEO specialists and PPC managers. Your marketing agency should be able to introduce you to the real people working on your account and show you tracking metrics for their work.
The technical details
There are mathematical ways to measure marketing investment, some of which may be useful to your firm. The first is Client Acquisition Cost (CAC), or the average cost of earning one new client.
Formula: Sales and marketing cost ÷ number of new customers = CAC
One thing that jumps out immediately is that you have to understand your marketing cost to get to this number. Spend-as-you-go plans lack this accountability.
Now that you have your CAC, you need to know how much of that cost can be attributed to marketing. You can focus more on marketing specifically by calculating your Marketing Percentage of Customer Acquisition Cost. This is the portion of your client acquisition cost that is spent exclusively on marketing.
Measuring sales and marketing cost: Calculate this number by adding all things that go into generating the lead and converting it. This includes program and advertising spend, salaries, commissions and bonuses for a given month, quarter or year.
Measuring marketing cost: Expenses + salaries + commissions and bonuses ÷ overhead for the marketing department only = Marketing Costs
Once you know both of these numbers, you can calculate your Marketing Percentage of Customer Acquisition Cost
Formula: Marketing Cost ÷ Sales and Marketing Costs = Marketing Percentage of CAC
For example, if your marketing cost is $100,000 and your sales and marketing cost is $300,000, your marketing percentage is $300,000 / $100,000 or 30 percent.
Why does this matter? If your marketing percentage of cost is rising, it could signal a number of things. First, it is not necessarily a bad thing. It could mean you just had a particularly difficult time closing cases for one or two months, or that you are in an expansion phase that requires higher marketing investment.
However, if your marketing percentage of cost continues to rise month over month, it may be time to reevaluate your strategy or tweak your plan.
One final item to consider is the Time to Payback CAC. How long does it take to recover the amount you spent acquiring a new client? Firms that regularly get large settlements or jury awards may be able to tolerate a higher CAC, as the average award for each client is large. Other firms with tighter margins may need a consistently lower CAC.
Overall, these formulas point to a similar dynamic as discussed earlier: all the numbers are helpful, but they cannot predict with certainty what your firm's spend should be. However, in order to get the attention your marketing deserves for the growth you need, you should be ready to make a real and measurable investment in your plan. This will help avoid the inevitable disappointment and frustration that comes with throwing money at ineffective tactics.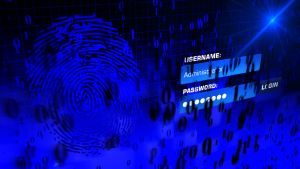 Over one million WordPress websites have been infected by a malware campaign called Balada Injector since 2017, according to cybersecurity firm GoDaddy's Sucuri. The attackers behind the campaign use all known and recently discovered vulnerabilities in WordPress themes and plugins to breach sites. They typically play out their attacks in waves once every few weeks,…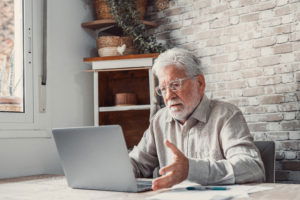 As a law firm marketing director, you understand the importance of SEO in driving traffic to your website and generating leads for your firm. However, convincing the partners of your law firm to invest in SEO can be a daunting task, particularly if they do not understand its benefits. Here are some tips on how…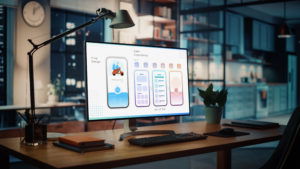 User experience, commonly referred to as UX, is an essential aspect of any marketing strategy, including law firm marketing. It encompasses everything that the user experiences while interacting with a product or service, including ease of use, accessibility, visual appeal, and overall satisfaction. The psychology behind user experience is a fascinating subject, and understanding it…