Beginning of the Year Law Firm Marketing Checklist
Make 2020 your most profitable and productive year yet.
The new decade is solidly underway, but it is not too late to plan for a productive year. If you are on the lookout for marketing and practice management tips, this guide is for you.
Since it is never too late to look for ways to boost profits and productivity, BLF has put together this handy checklist, packed with marketing tips, technology updates and tactics you can use to stay competitive throughout 2020 and beyond.
Here are five things you can do to start the year off strong.
Diversify your digital marketing
Options for reaching future clients continue to expand quickly. People are plugged in to numerous different technologies, both when at work and during their free time, and getting your message in front of them in some cases can be very cost effective.
As you move further into 2020, expanding the number of ways people can find your site will help you maximize traffic to your pages, getting your message out to a wider audience of potential clients. To accomplish this, your firm needs to show up where people are, whether that is through an organic search result, a guest post or a paid ad on a streaming service.
Your firm will be able to build a more sustainable marketing strategy if it does not rely on one or two big traffic sources. Should visitors from a single source decline for any reason, you will have more options for addressing the issue and more time to make changes before the drop has serious consequences.
Efforts to target specific groups are also more effective when you are drawing traffic from multiple communities. You could, for example, feature different selling points to different audience segments, and then provide members of these segments with customized landing page messaging that addresses their questions and sooths their pain points.
Showing up where your future clients are is also a natural link-building tactic, which boosts SEO and increases your firm's online authority.
Here are some potential traffic sources to consider, in addition to organic search:
Ads on streaming services like Spotify, Pandora or Hulu
Traditional Pay-Per-Click
Remarketing
Video pre-roll
Review websites & Google reviews
Always ask satisfied clients to write a review for your firm after a successful case. While individual reviews will not themselves provide links to your website, having a high aggregate review from a lot of reviewers can help people find your firm from a review site. Additionally, reviews on Google are seen by its algorithm as a trust signal that communicate expertise and authority. Online reviews are one of many factors that can help advance SEO efforts and get your pages listed higher on search engine results pages. As a bonus, you can feature client reviews on your website to encourage conversions.
Assess your practice areas
All choices you make as a business will in some way affect the profitability and potential longevity, including the areas in which you choose to practice. Demand for some practice areas may wane while opportunities to expand into new service areas grow as technology and the economy generally change through time. In order to ensure you are putting your efforts into the most lucrative areas that are appropriate for your firm, it is a good idea to do a regular review of your practice areas.
Do a thorough audit of your services to determine:
What practice areas are most profitable? Are there any that are losing money?
What makes some services more lucrative than others?
Can you give adequate time to truly practice in all of your chosen areas? If not, which do you enjoy, and which are less satisfying?
This research will help you determine whether there are some practice areas you should drop or others that offer potential for expansion. Some examples of emerging practice area markets include:
Artificial Intelligence
Digital Assets in Estate Planning
Gig Economy Issues
Cannabis Law
Climate Change
Crowdfunding Compliance
Drone Regulation
Review your technology
Coaches and consultants like to discuss new technologies as if tech can be the answer to all needs at all times. Technology can be an essential tool for some firms, but only if adopted thoughtfully. Here are some questions to ask when deciding whether to adapt new technology:
What tasks occupy most of the time in my day? In my staff's day? After you have noted those tasks, see what may be automated. There is no reason to continue to spend time on repetitive tasks, like time tracking or document assembly, when there are many software applications that will do these things automatically.
How do we handle billing and invoicing? Could this be done more efficiently? If you can automate payment collection and billing reminders, you can more quickly collect fees you are owed.
Are there processes we can automate? Law practice management software lets you create easy to follow workflows for processes you undertake frequently, like client intake. Workflows can also be created for practice area specific tasks, or for case procedures.
Audit your website
Your website is the one aspect of your digital presence over which you have complete control. You are the gatekeeper of what is and is not shown to your visitors.
Your website may also be the first thing people see that is associated with your firm and responsible for generating a first impression. As such, it should be your showcase. When auditing your website, look at the following:
Photography: You are a professional, and your photography should reflect this. Do the pictures on your website accurately portray your firm and its personality? Is it professional and modern or low-quality and dated?
A semi-regular investment in photography can create a huge marketing return. Humans are visual creatures, and the right photography can both make a good first impression and create a connection with visitors.
Photos on your site should accurately represent who you are in their tone and the time they were taken. Haircuts, clothing and miscellaneous office technology will reveal the age of a photo in an instant. Keep both headshots and lifestyle pictures throughout the site current.
Depending on the nature of your practice, you may consider adding interesting personal elements to your site with your photography. Have pictures taken at a favorite local spot or with an instrument you play, for example. Visitors will be able to relate to these details, which gives them more reason to remember and contact you.
Content: Lawyers have a particular obligation to keep their websites updated. Rules and regulations change, as do qualification levels for government programs. If your site contains old information, you are giving both users and search engines a good reason not to trust you.
While reviewing factual content, consider giving your attorney bio a refresh. Update your accolades, sample results and testimonials. Find a way to differentiate yourself by including information about why you practice law and how you chose your specific practice areas. Do you have a unique hobby? Talk about it. Your bio does not have to be all business.
Tone: Is your content talking to the right people? Unless you are in a specific B2B niche, your content should not be written for other attorneys. It should be created around your clients, written in their communication style and crafted to address their specific needs.
Target the right keywords
Some keywords your firm will target are obvious. When people are looking for a lawyer, many will perform a search in a service – location format, like "Baltimore divorce lawyer" or "employment lawyer near me." And you should be working on such keyphrases diligently in your SEO efforts.
Other people, however, will ask more specific questions, like, "How do I file for divorce," or "Can I sue my employer for unpaid wages?" These long-tail phrases have lower search volume than the big location terms but high relative value. It is easier to move up in search results quickly for such terms, and the people performing searches for precise legal topics are more likely to convert.
How do you know what your visitors are searching for?
Check the data in Google Search Console. Because of secure search, Google no longer reveals the keywords individuals use to find your pages. Search Console will, however, let you see the top terms people are searching for and where your pages rank for those terms. This is a good place to start.
Use a reporting tool. Some paid tools, like SEMrush, for example, will allow you to see what terms people are searching for to find your site and what specific keyphrases people are using to find your pages.
Look at terms on Google Trends. Google Trends allows you to enter keywords and phrases and see how many people are searching for those terms and from where. Trends also shows you whether terms are becoming more or less popular over time. Trends cannot tell you how people are finding your website specifically, but it can offer insight into what types of terms people will use when they do try to find you.
Pull from your own experience. You and other attorneys at your firm contain a wealth of data about what people want to know about your areas of law. Questions people ask during the intake process and as their cases proceed are likely the same questions they are asking when looking for an attorney. Write content that answers these specific questions to get your site in front of valuable readers.
Ask. If you have a good working relationship with a client, do not hesitate to simply ask how they found you. They will likely be happy to share.
A new year offers a good excuse to take a step back and analyze your marketing and business development. Take some time to make sure your firm is on the right track for a prosperous 2020 and beyond.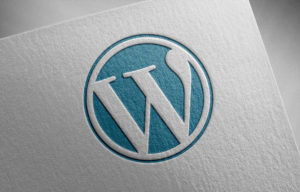 Are you looking to maximize your law firm's website's potential? You're in the right place. WordPress offers a wealth of plugins that can improve your website's functionality, from search engine optimization to online event scheduling. Here are five must-have plugins for law firms: Gravity Forms – Communication is key when it comes to your law…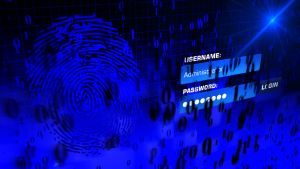 Over one million WordPress websites have been infected by a malware campaign called Balada Injector since 2017, according to cybersecurity firm GoDaddy's Sucuri. The attackers behind the campaign use all known and recently discovered vulnerabilities in WordPress themes and plugins to breach sites. They typically play out their attacks in waves once every few weeks,…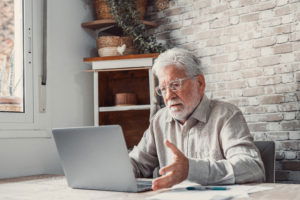 As a law firm marketing director, you understand the importance of SEO in driving traffic to your website and generating leads for your firm. However, convincing the partners of your law firm to invest in SEO can be a daunting task, particularly if they do not understand its benefits. Here are some tips on how…