Using Forms and Chat Data in a Law Firm's Marketing and SEO Efforts
Information gathered through inbound calls, contact forms, surveys, testimonials and data collected by Chatbots can be helpful to law firms. This information can help enhance a firm's marketing campaigns, and it can also be used to improve search engine optimization (SEO) efforts. Cooperation and collaboration between the groups performing these functions can result in more effective marketing, culminating in more clients.
Ways of being responsive to clients and potential clients
Bringing in new clients and keeping existing clients is essential to the survival of a law firm. Law firms handle the process in different ways:
A firm relies on traditional methods of having a receptionist field incoming calls, answer simple questions, and transfer callers to a particular attorney or legal assistant for more information.
A firm hires a company to conduct an SEO campaign to get more traffic to the firm's website by improving the firm's ranking on a search engine results page (SERP).
A firm gets a Chatbot to gather information from potential clients on the firm's website.
A firm includes a contact form on its website and invites the potential client to fill it out with case information.
The information gathered from these sources tells the firm about potential clients, how they found the firm and what types of legal services they need.
Attracting potential clients
From Chatbot conversations, live chats and contact forms, a law firm can determine whether those contacting it are potential clients. For example, if the law firm is a personal injury firm, and the firm is receiving calls about estate planning and wills, the firm needs to take a serious look at hiring an SEO company to drive the right users and callers to the firm.
An SEO agency can use the information a law firm gets from chats and forms to analyze the effectiveness of its campaign. The SEO firm can modify keywords to match the language used by potential clients. For example, what words does someone looking for a lawyer to represent them in an accident involving a tractor-trailer use? Is it a big rig accident, an 18-wheeler crash or a trucking accident?
The information gathered by the chats and forms can be passed on to the SEO agency to modify the keywords. The SEO firm can incorporate the keywords into blogs and practice area pages. The SEO firm can drive more potential clients to the firm's website, so the Chatbot or live person does not interact with callers or internet users that the firm cannot help.
Learning about potential clients
Chatbots can gather insights on its users. A law firm can program its Chatbot to track how many site visitors become clients. A firm can collect information on the types of questions asked and the services sought. The firm can use the information in determining its marketing strategy, allowing it to manage its budget better.
From the questions asked by callers or taken by Chatbots, a law firm gets a good idea of what content is most helpful to clients and potential clients. A personal injury firm may get several calls or inquiries about vehicle recalls. The firm may see a spike in a particular type of accident, such as motorcycle crashes.
This information can be communicated to the firm's marketing department or to an outside firm to respond to the questions. The firm can make a video or write a blog to address a particular topic. It can also create a practice area page on the subject. The firm can place an FAQ page on its website to address some of the questions. Adding blogs and informational pieces to a firm's website will make it more authoritative, helping to improve the firm's SERP ranking.
Making a law firm's website more usable
                                                                                                    
The appearance and utility of a law firm's website are important. A high SERP ranking can get a law firm more traffic, but a poorly constructed or hard-to-use website can result in the potential client bouncing to another firm's site. The information gained from a Chatbot or a caller's comments can alert the firm to a problem with their website. A user may say certain information was hard to find or report that something was not on a website even though it was.
By relaying the comments to the firm's marketing department or outside vendor, improvements can be made to help the user's experience. The law firm's website needs to be easy to navigate. If the user can locate information quickly, they are less likely to become frustrated and leave the site. The longer the user stays on the firm's website, the more likely they are to call the firm, fill out a contact form or engage in a virtual conversation on a Chatbot.
Using client reviews and testimonials
A law firm can use reviews and testimonials gathered through Chatbots, live chats, emails or other communications. Good reviews can improve a firm's SERP ranking. Google assumes that it can trust a firm if the majority of the firm's clients rate it highly.
Good client reviews will help Google understand that the firm's clients identify the firm with other keywords and start ranking the firm's website higher for those as well. The firm's marketing department or outside vendor can place reviews and testimonials on the firm's website or upload videos of satisfied clients. Potential clients react positively to reading or hearing about success stories.
Generating backlinks
A law firm can use its Chatbot and live chats to generate backlinks, linking the webpage to another page. By knowing what potential and existing clients are interested in, a law firm can create blogs, FAQs and videos on hot button issues. Bloggers and reporters may use the firm's informational pieces and include links to the law firm's site. The backlinks create more traffic – and potential clients – to the law firm's website. It also helps the firm's SERP ranking.
Making Chatbots more effective
A law firm can use information from a Chatbot and live conversations to make the Chatbot more effective. For example, the firm can determine how many people booked a consultation and why or why not. The user may respond that they had inadequate information, a problem the firm's marketing can fix. The Chatbot logs may show a common question that has no scripted answer. To solve this, the firm can add the answer to the Chatbot script and its website, perhaps on an FAQ page.
Using surveys to get information
Law firms can use Chatbot and other communication sources, like emails, to conduct surveys. The firm can ask multiple-choice questions, like how often the respondent employs a lawyer and what type of legal services they need. A firm can also conduct client surveys after the firm's representation ends. The firm may get reviews or testimonials to use in its SEO and marketing campaigns.
Mining available information
Phone calls, Chatbots, emails, letters, contact forms and surveys can be useful in a law firm's marketing and SEO efforts. A law firm can mine this information to improve keyword usage in an SEO campaign, to gain reviews and testimonials, and to learn what questions potential and existing clients want answered. Making the best use of this information is just one more way a law firm can attract new clients and retain existing clients.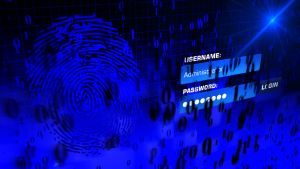 Over one million WordPress websites have been infected by a malware campaign called Balada Injector since 2017, according to cybersecurity firm GoDaddy's Sucuri. The attackers behind the campaign use all known and recently discovered vulnerabilities in WordPress themes and plugins to breach sites. They typically play out their attacks in waves once every few weeks,…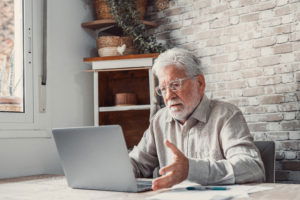 As a law firm marketing director, you understand the importance of SEO in driving traffic to your website and generating leads for your firm. However, convincing the partners of your law firm to invest in SEO can be a daunting task, particularly if they do not understand its benefits. Here are some tips on how…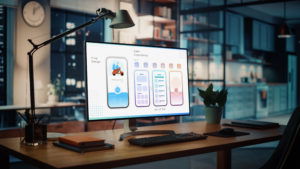 User experience, commonly referred to as UX, is an essential aspect of any marketing strategy, including law firm marketing. It encompasses everything that the user experiences while interacting with a product or service, including ease of use, accessibility, visual appeal, and overall satisfaction. The psychology behind user experience is a fascinating subject, and understanding it…