Big Results for Big Law Firms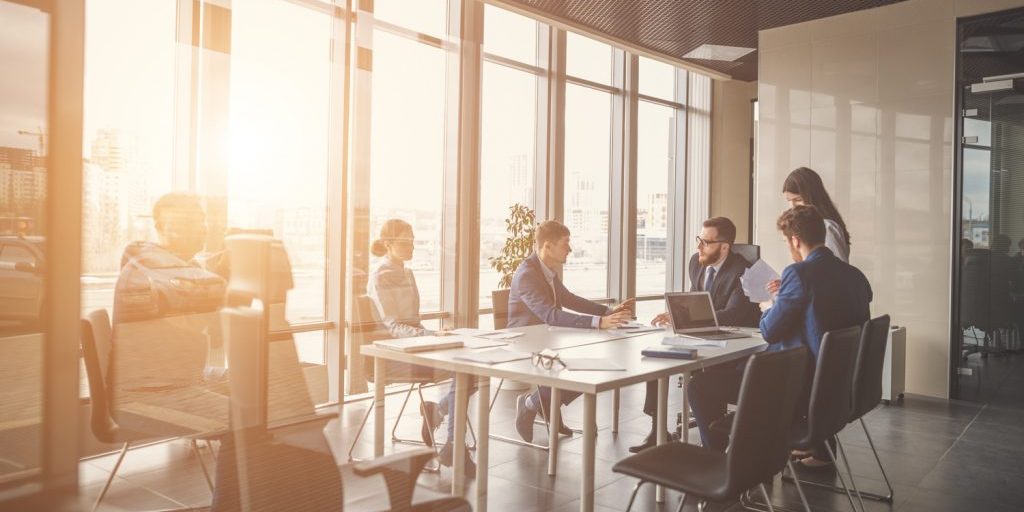 Every competitive law firm needs an effective marketing strategy for lead generation and business development. Law firm marketing plans depend on a variety of factors including the size of a firm, types of clients, practice areas and geographical location. These factors, among others, drive the approach a particular law firm adopts toward marketing efforts.
Marketing for large law firms presents a unique set of considerations. A multistate firm that handles cases across many practice areas will have a different marketing strategy than a small law firm that takes on personal injury cases in one state. Large practices that maintain a national presence with multiple offices have hundreds, even thousands of attorneys.
While the end goals remain the same for most law firms regardless of size, they must take all aspects of their practice into consideration when determining which marketing platforms to use as part of a comprehensive law firm marketing strategy.
Tools like a website, social media, content, advertising and offline activities are all part of a firm's marketing arsenal.
Size matters
A larger firm means a heftier marketing budget, perhaps even surpassing the annual revenues of some small law firms. Big law firms also have more resources in other forms including talent and technology when compared to small law firms and solo practices.
While the sheer size of multistate law firms offers financial advantages when it comes to spending on various marketing campaigns, large firms may be somewhat hesitant to use any out-of-the-box tactics. They are generally more constrained by firm culture and organizational structure. As a result, despite having more resources, they can also be conservative in their marketing efforts.
Small law firms, on the other hand, have leeway to be more creative and perhaps take more risks due to fewer organizational hurdles. They also have the ability to make quicker decisions as there are fewer people who are involved in the approval process. The bigger a law firm, the more decision makers there are likely to be.
Implementing a comprehensive marketing strategy for a big law firm requires a lot of time and effort throughout the entire process of planning, execution and analytics. Unlike smaller firms, multistate law firms have the capacity for an in-house marketing team that can perform many different tasks. Those that do not have the resources to handle everything internally can seek outside help for support. For example, a law firm might handle PR and social media in house while outsourcing website design and SEO to a marketing agency.
Regardless of size, every law firm needs a marketing strategy that is going to deliver results. At the core of any good marketing plan is branding, especially for large law firms that have multi-state practices.
Establishing a brand
Your law firm may be among the largest in your market, but it is not the only one that exists in it. Prospective clients seeking legal services are likely to research multiple law firms, including smaller practices. That is where branding comes in. A well-defined, focused brand is essential for marketing success as it clearly differentiates a law firm from its competitors. Yet the power of branding is rarely utilized to its full potential.
A website, logo and stationery are all tangible elements that contribute to building a brand. However, establishing a strong brand for a large firm goes far beyond just business cards and slogans. Branding refers to the packaging of a law firm's legal services, the sharing of its message and a promise of what people can consistently expect it to deliver. This brand identity is what will compel potential clients to contact you instead of your competitors.
Big law firms need to operate as brands with a clear vision for the effective use of both paid and organic marketing. Since they often span across multiple practice areas and geographic markets, their client base is likely to be very broad. Creating a unique brand voice that reaches and resonates with your entire potential market of clients requires careful planning and execution. Your message has to be clear and consistent throughout all elements of your marketing.
Cultivating press and media relations
With today's highly competitive market for legal services combined with relentless news cycles, having a media presence is crucial. Large law firms can benefit from both national and local media coverage. While national media can help establish your firm as a thought leader in your practice areas, local media can also play an important role.
Every law firm, regardless of its size, must compete with other firms located in the same city or state. Even multistate firms need to appeal on a local level to the clients they want to reach. As a result, local media relationships are essential for gaining press coverage, local sponsorships or generating buzz about your firm's community involvement. For example, a lawyer from your firm can be quoted on breaking news or be sought after to comment on a legal issue.
Large firms can find it useful to have a centralized and coordinated media strategy. Marketing professionals can cultivate relationships with journalists and identify media opportunities in national and local news sites, legal industry publications or blogs relevant to your target audiences. A marketing team may also help shape the narrative about any major cases that involve high-profile clients when media coverage is inevitable.
Harnessing the power of online marketing
Large law firms cannot afford to ignore their online presence. A vital part of online marketing involves having a user-friendly, up-to-date website. While big law firm websites of the past have been notorious for walls of text and generic images, the focus is shifting to enhancing functionality and visual appeal.
Since multistate law firms have the power of name recognition, onsite conversion is key. Law firm websites play a crucial role in a prospective client's decision-making process of why they will choose you over a competitor. Not only can an effective website lead to multimillion-dollar clients, but it can also retain them.
A well-organized, easy to navigate site is especially important for law firms that operate across many states. It serves as a unifying force for all of your local offices and practice areas. Potential clients will visit a law firm website to find out about the services offered, read attorney bios and obtain contact details. For example, your site may include a searchable database of your lawyers by name, practice area or location, or an interactive map displaying your offices.
Other impactful online content includes video, an informative blog and pages that highlight your firm's media coverage and community involvement. Because a law firm website is also an extension of your brand, it should present a clean, attractive design that reflects your branding.
Big law firms can also benefit from embracing social media, another prolific aspect of online marketing. Although national firms may find it difficult to attract clients through social media, channels like LinkedIn and Twitter offer opportunities for brand building and engaging with prospective clients. Different social media platforms work well for different firms, depending on what they hope to achieve. For example, Facebook might be effective for a small practice looking for new clients, while LinkedIn might be useful for big firms seeking referrals or networking prospects.
Because they practice across state lines, big law firms also have other considerations. Each state's bar association has its own rules of professional conduct for legal advertising. As a result, lawyers need to ensure their online marketing efforts do not overstep various ethical guidelines.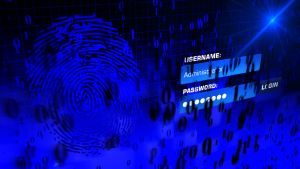 Over one million WordPress websites have been infected by a malware campaign called Balada Injector since 2017, according to cybersecurity firm GoDaddy's Sucuri. The attackers behind the campaign use all known and recently discovered vulnerabilities in WordPress themes and plugins to breach sites. They typically play out their attacks in waves once every few weeks,…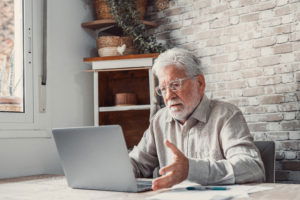 As a law firm marketing director, you understand the importance of SEO in driving traffic to your website and generating leads for your firm. However, convincing the partners of your law firm to invest in SEO can be a daunting task, particularly if they do not understand its benefits. Here are some tips on how…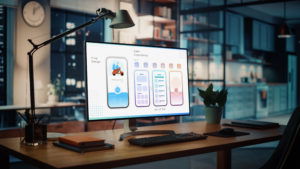 User experience, commonly referred to as UX, is an essential aspect of any marketing strategy, including law firm marketing. It encompasses everything that the user experiences while interacting with a product or service, including ease of use, accessibility, visual appeal, and overall satisfaction. The psychology behind user experience is a fascinating subject, and understanding it…