Technology Action Items to Grow Your Firm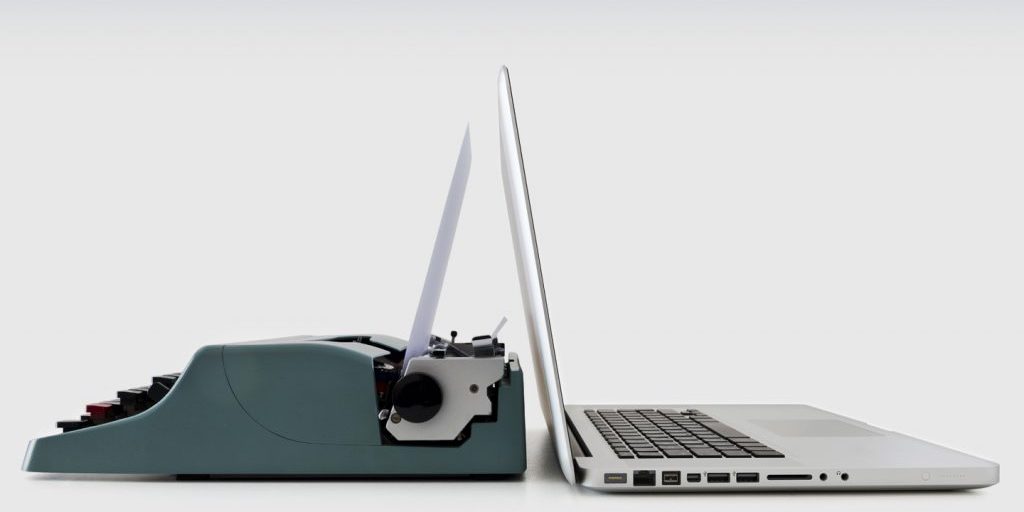 Although the legal industry tends not to be an early adopter of disruptive technologies, the ways in which the internet can help you manage and grow your practice are innumerable. No one has time to explore them all, so how can you get a good return on a modest investment of your time?
Read on for concrete action items in three key areas: security, productivity and marketing.
Security
Many businesses and individuals do not adopt comprehensive security practices until they have learned a difficult lesson. After all, it is human nature to assume that past events foretell future events — if disaster has not struck yet, we tend to get complacent about its future potential. This is a destructive fallacy.
Attorneys need to do everything practical to protect their clients' data, and their own, from loss and from unauthorized access.
Security should be a cornerstone of your firm's technology strategy. Passwords are very often the weak link in any security system. This is because secure passwords can be a pain point, leading people to use insecure passwords — and reuse them frequently.
A strong password exhibits the following characteristics:
Length: It should be a minimum of 10 characters, and preferably 12 or more.
No words: It should contain no real words or common proper nouns.
Uniqueness: You should not use any password for more than one site or service.
Random: Ideally, you should not create passwords yourself; rather, you should use an application to ensure they are random.
Characters: It should contain at least one uppercase and one lowercase letter and one number.
It is easy to see why secure passwords can be cumbersome. Each one is difficult to remember, and you need to create dozens of them. Even typing them in is cumbersome because they contain jumbles of random characters. You need an application to help you manage them.
Action Item: Use a password manager.
A password manager has several important functions. It stores your passwords in a secure environment as opposed to a text file or sticky note. It generates random passwords. And many offer web browser plug-ins that automatically fill in your credentials on websites. Your passwords are protected by a strong, unique master password, which you commit to memory.
LastPass is a leading and well-regarded password manager. Other popular options include KeePass and 1Password. When you try one out, do not forget to dig into the program options to find the right balance between security and convenience. For example, you can set it to automatically require re-entering your master password after your computer wakes up from sleep or after so many minutes of idleness.
Your web browser likely offers built-in functionality to remember and enter credentials, which may make a separate password manager seem redundant. However, a single-purpose application dedicated to secure password management is a more robust solution.
Action Item: Change default passwords on your devices.
You may have heard about the Mirai botnet (for more see "Cybersecurity Review 2016"). Mirai is a widespread computer virus that takes over internet-connected gadgets like routers, printers and security cameras and turns them into "bots" awaiting hackers' instructions. The Mirai botnet was responsible for disrupting access to dozens of top websites on October 21, 2016.
As ingenious as the coding behind Mirai is, its spread depends almost entirely on default passwords. When you buy a device like those mentioned above, it often is set with a default password. This default might be common to every other product of the same model, and it might be as simple as "password." Needless to say, an internet-connected device with a password that is both weak and common to many other devices is low-hanging fruit to a hacker.
Action Item: Enable multi-factor authentication wherever possible.
Multi-factor authentication (MFA), aka two-factor authentication, aims to prevent someone who has acquired your password from logging into the associated website. Your ATM card and PIN are an example of MFA. It combines something that only you have — your card — with something only you know — your PIN.
Likewise, MFA for internet sites and services combines your password with a number generated by a physical device — your phone in most cases. When logging in from a new computer, you will be required to refer to an authentication app on your phone and enter a number from it after successfully entering your username and password. Start by enabling MFA on your email and bank account, and keep your eyes open for other services you may be using that offer it. These security action items are crucial to protecting the future of your firm. If you are lacking in any of these areas, take these actions today. Your clients would assume you are already doing so.
Additional Reading:
Using Double Authentication for Website Security: blfmag.com/mfa-how-to
How to Keep Data Secure on Devices that Leave the Office: blfmag.com/keep-data-secure
Cybersecurity Review 2016: Elections, Ransom, Botnets & Lessons Learned: blfmag.com/security-review-2016
A Primer on Data Security: Online, On Your Server and in Your Office: blfmag.com/office-security-primer
Productivity and Communication
You work hard, and you know how to make good use of your time. But improvement is always possible. The right software can help you get more done in less time.
Action Item: Consider team collaboration software to enhance communication.
The people at your firm probably send a lot of internal emails. Email threads may routinely become very lengthy and touch on various topics, which makes it difficult to later locate the information you need.
Collaborative software is a tool for communication among team members that obviates the majority of internal email. It categorizes communication neatly into channels that pertain only to a single client or matter. Messages, files, and links all reside permanently in their associated channel, which is organized chronologically and searchable.
Clients can also take part. Many collaborative software suites allow you to invite third parties to securely view one or more channels. In such cases, you might have one channel for internal communication and another for client communication so that clients are not bothered with mundane details. Attorneys and staff could view both channels, allowing clients to contact them directly and to feel they are really part of your team. Using such software instead of phone calls and emails can earn you major points with tech-savvy clients.
The most popular collaborative software today is Slack, which offers a free trial.
Action Item: Look into practice management software.
Law practice management software combines a number of vital functions into one software suite. These functions include case management, timetracking, document creation, and contact and calendar management. Some also provide "client portals," which are secure websites where attorneys can communicate and share documents with clients.
Many leading practice management suites are entirely cloud-based, which has many advantages over traditional desktop software. It is always up to date, it is secure, its data is always backed up, and it is accessible from anywhere, including from a mobile phone in most cases.
Leading practice management suites include Rocket Matter and Clio.
Additional Reading
Less Email, More Communication: blfmag.com/more-commuication
How Does Practice Management Software Fit Into the Business of Running a Law Firm?: blfmag.com/legal-practice-management
Marketing
Unless you are lucky enough to have clients spreading the news of your good service at every opportunity, you need to market your firm.

Action Item: Claim and enhance your firm's Google listing.
Unless your firm is brand new, Google probably already has a listing for it in search results and maps. But you can and should claim that listing and verify and expand upon the information in it. Go to Google My Business and simply follow the instructions.
Your address and phone number are obviously important, but also add photographs and hours of operation. These details might not seem crucial, but they demonstrate to tech-savvy consumers that you do not neglect your online presence. The default photo is likely a view of your building from the street. Replace it with your logo or, if you do not have one, a combination of your firm name and headshot. If you have good quality photographs of your attorneys, offices and building, add those to your listing. If not, consider hiring a photographer. Try to include more than a few photographs, but do not go overboard: each picture should be informative to the visitor and should not be redundant.
After you finish with Google, check your listing on Bing Places and Apple Maps. These services are less popular than Google Maps, but at the very least, you should verify that they are aware of your firm and have a link to your website and your phone number.
Action Item: Conduct an SEO audit.
A search engine optimization (SEO) audit is a periodic checkup of your website's SEO health. How does it rank on key search terms? How good is the quality of links to your site? How do you compare with your competitors?
Unless you are well-versed in SEO, this is best accomplished with the help of an expert. Free online tools can generate a great deal of data, but sifting through that data for key insights is where expert advice is indispensable. If you already work with an SEO company, speak with them about an annual audit process. And if you do not, then an audit is a great way to begin a relationship with one and get a feel for what they can do.
With these action items and just a little of your valuable time, your data will be more secure and your efficiency and outreach will improve. Best of all, you will stand out to the tech-savvy clients who want to engage with attorneys who understand the promise of technology and how to capitalize on it.
Additional Reading
Technical SEO Audits Demystified: blfmag.com/SEO-audits-legal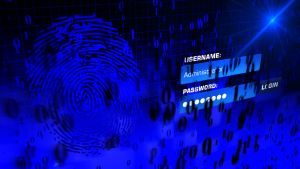 Over one million WordPress websites have been infected by a malware campaign called Balada Injector since 2017, according to cybersecurity firm GoDaddy's Sucuri. The attackers behind the campaign use all known and recently discovered vulnerabilities in WordPress themes and plugins to breach sites. They typically play out their attacks in waves once every few weeks,…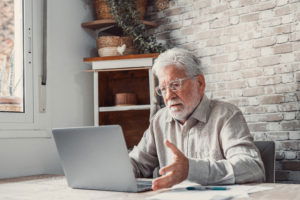 As a law firm marketing director, you understand the importance of SEO in driving traffic to your website and generating leads for your firm. However, convincing the partners of your law firm to invest in SEO can be a daunting task, particularly if they do not understand its benefits. Here are some tips on how…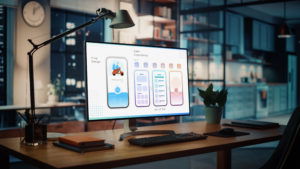 User experience, commonly referred to as UX, is an essential aspect of any marketing strategy, including law firm marketing. It encompasses everything that the user experiences while interacting with a product or service, including ease of use, accessibility, visual appeal, and overall satisfaction. The psychology behind user experience is a fascinating subject, and understanding it…