The Importance of a Consistent Law Firm Brand Experience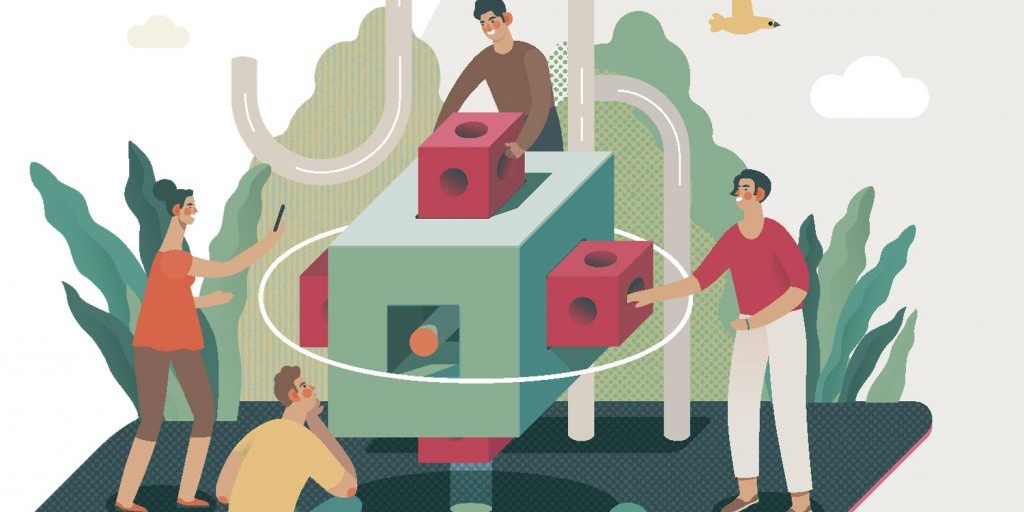 In today's competitive legal landscape, law firms need to go further to create compelling impact in the minds of their audience. Clients crave efficiency and affordability, and they are adapting to new technologies.
To meet these adapting client demands, the legal industry has seen an influx of commoditization, alternative fee structures, vendor reviews and larger more influential
in-house teams.
These changes have created what The American Lawyer, a legal news and analysis magazine, has coined as the "Hollow Middle" that exists between high-end law firms and cheaper commodity work. This "Hollow Middle" refers to the jack-of-all-trade law firms that are likely to be overlooked by clients with either the funds for high-end attorneys, or the desire for cheaper commodity work, like that done on LegalZoom. Law firms stuck in this middle cannot rely on prestige or rates alone to ensure business. When browsing the legal marketplace, clients desire a partnership with a methodology and mission that aligns with their goals.
Building a strong brand for your law firm is vital to helping you compete in this landscape. Your brand is more than just a logo and website. Your brand is the heart of your organization: it is who you are, what you stand for and where you are going.
To have a strong brand you need to understand what makes your law firm stand out and appeal to your particular clientele. This is your brand promise.
Delivering on your brand promise through consistent actions and behaviors as an organization helps develop and maintain long-lasting relationships. Effectively communicating your brand promise is equally important. To have a strong brand, consistency on a large scale (cross-platform, social, from TV to print to online, etc.) is essential.
Systems are key to brand consistency
Effectively communicating your firm's brand is like wearing your heart on your sleeve. With your brand identity on clear display, your potential client can make a decisive judgement on whether you will be a good fit before you meet. This is great for brand recognition and generating qualified leads who have already shown interest in your service and mission.
A Brand Identity System (BIS) is a valuable resource to help ensure your firm successfully delivers on its brand promise. A BIS is a collection of elements that work together to create a unified, consistent group of assets that convey your brand value.
Great Vs. Average Brand Identity
Before you create a Brand Identity System, you need to understand how law firms with great branding differentiate themselves from a sea of average firms. Your brand identity is not only visually appealing; it has a purpose.
Developing a BIS helps efficiently communicate your law firm's brand identity between different stakeholders and agencies, preventing common confusions that slows down the marketing and outreach process. Your BIS should be:
1. Flexible: Design for the future. Flexibility is necessary to anticipate potential changes and growth.
2. Comprehensive: Provide all the necessary tools to your agency and any content creators to ensure that the job will be done properly.
3. Intuitive: Your system should be designed so that all elements are well-constructed and made to complement one another.
4. Accurate: A BIS is a tool to accurately communicate your brand's essence, values and personality. Creating a visual identity system helps maintain this essence across any medium.
Elements of BIS
There are no hard and fast rules to constructing a system (after all, your brand is flexible), but there are basic elements commonly found in any BIS.
Primary Brand Mark (Main Logo)
Your main logo is the star of the show. This mark is your most visible and recognizable branding asset. It needs to be easy to reproduce and be versatile to be functional across different media and in different sizes. Your logo should be: scalable, adaptable, memorable, unique and on message.
Secondary Brand Mark (Secondary Logo)
Secondary logos can be used to stand out even more in a crowded industry. This mark supports the main logo and is often used for marketing collateral and social media campaigns.
Color Palette
When choosing a color palette for your brand, think about its compatibility with your core message and how your audience could perceive the colors. Depending on the context, colors evoke particular emotions and symbolism. Stick to a limited color palette to avoid overwhelming your audience. A typical color palette should include:
main color
primary colors
complementary colors
accent colors
Fonts & Typography
Similar to color palettes, fonts can evoke different emotions. For example, serif typefaces come off as traditional, while sans serif typefaces appear modern. Some typefaces can look serious and corporate, while others are more open and friendly.
When choosing your fonts, limit your selection. It is recommended that you have 2-3 fonts max, including a primary and secondary font.
Consider legibility and readability. Be mindful of the font size and choose typefaces that do not obstruct your reader's experience.
Brand Tone
This is how you convey your brand's personality to your audience. This can manifest as:
Your mission statement
Social media presence
Your brand's tagline
Your blog posts and articles
Your communication style - email, face-to-face, newsletter
Visual Brand Extensions
There are the many additional elements you could use to spice up your brand experience. If you plan to use any of these elements, be sure to document and provide guidance on how to use them in your BIS. These additional elements include:
Photography
Illustrations
Iconography
Data Visualizations
Interactive elements
Motion graphics
Video
Web Design
Intuitive Hierarchy in Layouts
In all branding material — marketing promotions, web design, business cards and social media — an intuitive visual hierarchy is essential. The goal is to communicate your message in a way that is enjoyable for your audience. You will need to consider the proper order for your content, including headers, sub headers, body copy and images.
Getting everyone on the same page: Tips & Tricks
To set yourself up for long-term success, you will need to have everyone in the branding process, from stakeholders to a marketing agency to team members, involved from day one.
Prepare from the Beginning
A first step in the branding process is to identify and prepare for potential roadblocks and speed bumps. This can be done by creating realistic timelines, assign point people and providing people with all the necessary tools and information to do their jobs.
Write Down Touchpoints
Remember, brand consistency is key. Create a checklist (see sample above) to make sure nothing falls through the cracks and you accidentally launch something with an outdated logo or image.
Below is a sample touchpoint checklist
Administration

Email addresses

Business cards

Internal documents (employee handbook, etc.)

External documents (presentations, etc.)

Financial materials

Trademarks

Signage

Ad words
Web

Domain names

Redirects

Meta data

Tags

Logos

SEO/keywords
Marketing

Brand style guide

Brad asset library

Content guidelines

Newsletter templates

Promotional materials

Media kit
Social

Handles

Profile pics

Bios

Hashtags
Distribution plan

Brief stakeholders

Brief internal team

Prepare public announcements
Have a Brand Style Guide
Your style guide is a great resource for everyone to reference. Your style guide needs to be comprehensive, easy to navigate and accessible. Include real-world examples and make sure that all sets, such as logos, fonts, color palettes are easily available.
Start with a soft launch
A soft, internal launch is the best way to get everyone on board and fix any bugs. Here are some tips:
Launch 3-4 weeks before the public launch.
Encourage feedback and questions and assign point people to tackle any tasks that derived from the assessment.
Have the creative walk everyone throughout the brand story.
Coordinate across teams and departments.
Identity where the brand style guide and assets live.
Let everyone know
It is launch time. Make this an exciting event by preparing press announcements, blogs, marketing newsletters and videos. Create promotional material for all your social media platforms. You and your team have worked hard on your law firm's brand. By now you should know your brand story inside and out. Share it.
Conclusion
Your brand was not built in a day. So much goes into creating a great brand experience. It is an investment of time, money and manpower. But crafting a brand story and experience that is true to your firm and its mission is worth it. Follow these steps to set your law firm's brand on the path to success.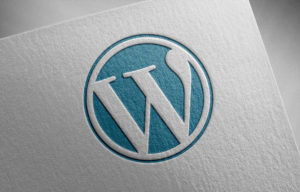 Are you looking to maximize your law firm's website's potential? You're in the right place. WordPress offers a wealth of plugins that can improve your website's functionality, from search engine optimization to online event scheduling. Here are five must-have plugins for law firms: Gravity Forms – Communication is key when it comes to your law…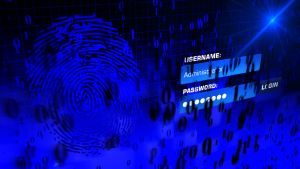 Over one million WordPress websites have been infected by a malware campaign called Balada Injector since 2017, according to cybersecurity firm GoDaddy's Sucuri. The attackers behind the campaign use all known and recently discovered vulnerabilities in WordPress themes and plugins to breach sites. They typically play out their attacks in waves once every few weeks,…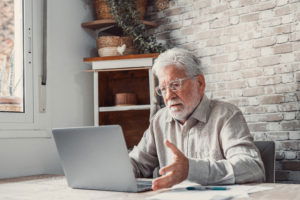 As a law firm marketing director, you understand the importance of SEO in driving traffic to your website and generating leads for your firm. However, convincing the partners of your law firm to invest in SEO can be a daunting task, particularly if they do not understand its benefits. Here are some tips on how…