10 Tips for Successful Video Content for Your Law Firm
Video content is essential for a law firm's marketing strategy. Over 85 percent of marketers say that video content is critical for marketing. Video engages and captures the attention of website visitors. That said, it is not easy to create or optimize videos.
Here are some tips to help you create sterling video content for your law firm's marketing campaign. These ideas and suggestions can be used on all platforms and websites: from the firm's YouTube channel to Instagram.
1. Utilize Video SEO
SEO does not just apply to the written content on your law firm's website. It also applies to videos. When you upload a new video, remember to include tags, descriptions, files names and keywords. There are numerous video SEO guides out there.
2. Identify Your Goals
Before recording anything, know what your goals are and what you want the scope of your videos to cover. Are you wanting to do more videos featuring family law issues or focus more on criminal defense? You need to know what to focus on first and create a plan from there. Do you want to generate new leads or build a bigger audience? What you record needs to focus on what you are aiming for.
3. Schedule Your Video Content
If you are going to build a video library, then it needs to be curated appropriately. Part of this process is to schedule your videos. Be consistent in recording your videos, whether that is daily or weekly or on some other timetable. Planning the content ahead of time adds consistency to your creativity, uploading and promotions. You do not need to do that manually. Use tools like Meet Edgar or even Buffer. And to organize all of your content in general in one place, you can always give Trello a whirl.
4. Use Templates
If you do not have much experience with video content, it is worth considering templates like Instagram templates. Instagram templates can turn your firm's video story into something captivating to watch. If you do not have video editing experience, check out online editors such as Canva.
5. Make Your Videos Engaging
Videos of the conference room in your law firm or the awards on the wall, while they tell a story of success, they are not engaging for a visitor to the website. You want to create videos that capture your intended audience's attention and keep them coming back to learn more and potentially hire your firm.
In other words, the video needs to connect on an emotional level with those watching it. For example, for a family law firm, create a video that connects an emotional level with parents dealing with divorce. It's all about your existing clients and potential clients, the ones you want to convert.
6. Create Educational Videos
Videos are not just entertainment. They are educational and relevant. Relevance is an essential element in any video your firm posts.
7. Implement CTA's
Video content should contain a vibrant call to action (CTA). Contrary to popular advice to only use CTAs on a homepage, use CTAs in videos, page content, blogs and all visual content for your website. Tell viewers how to follow your firm on other social media platforms, how to reach out for more information. CTAs are the best way to keep your existing clients and increase your conversion rates.
8. Focus on Storytelling
Remember not to focus on selling services but instead show how valuable your services are. Storytelling and thought-provoking videos are a great way to capture people's attention. They are memorable and bring visitors back to your firm's site.
9. Promote Your Content
Now that you have done all the hard work and created some dynamite story-based videos, do not forget to promote the content. Think outside the box and aim for your target audience by boosting the videos on Instagram, Facebook, YouTube and other social media platforms. Do not forget to post your videos in blogs, articles and on your firm's website.
10. Evaluate Your Content Strategy
One last thing to remember is that once you have an established content marketing strategy, periodically evaluate it to see what you could do better or differently. If you do the same thing for too long, it becomes old and stale.
Creating videos regularly is a challenge; however, so many different and interesting stories can be told in the legal field that it may be easier than you suspect.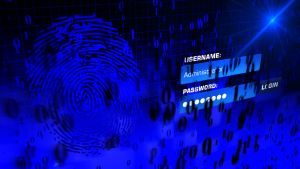 Over one million WordPress websites have been infected by a malware campaign called Balada Injector since 2017, according to cybersecurity firm GoDaddy's Sucuri. The attackers behind the campaign use all known and recently discovered vulnerabilities in WordPress themes and plugins to breach sites. They typically play out their attacks in waves once every few weeks,…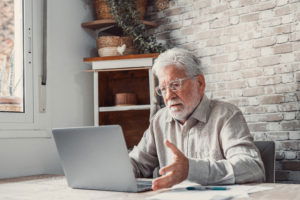 As a law firm marketing director, you understand the importance of SEO in driving traffic to your website and generating leads for your firm. However, convincing the partners of your law firm to invest in SEO can be a daunting task, particularly if they do not understand its benefits. Here are some tips on how…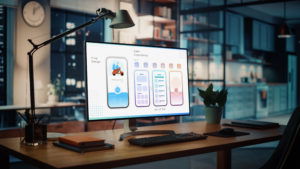 User experience, commonly referred to as UX, is an essential aspect of any marketing strategy, including law firm marketing. It encompasses everything that the user experiences while interacting with a product or service, including ease of use, accessibility, visual appeal, and overall satisfaction. The psychology behind user experience is a fascinating subject, and understanding it…