How Law Firms Can Get More Podcast Subscribers
Over 68 million people listen to weekly podcasts on various platforms. Podcasts are an excellent marketing resource for all types of businesses, including law firms. Due to their popularity, podcasts will require some attention to keep current listeners and attract new ones.
So how does a podcast get discovered by future customers and future leads? Just like the firm's website, a podcast needs podcast search engine optimization (SEO) techniques.
Here are several ways to optimize your podcast
1. Have a persona.
When creating a podcast, you need to know who your audience is. Your audience is your law firm's ideal client. Focus the content on a particular group of listeners and not try to reach everyone. To do this, your podcast needs a defined persona – a defined listener (or client).
The persona not only indicates what kind of podcast content your ideal subscribers want to hear — but it also shows you how they live, their beliefs and goals. The persona does not need to be complicated. Once the firm knows who to market to, it can start to optimize the podcast, and each episode in step with the search terms podcast subscribers may use. For example, if your firm's ideal clients are searching for DUI defense representation, your podcast can meet these expectations. This can be done through careful keyword planning, appropriate tags and an SEO-friendly title like "How to Beat a DUI Arrest."
Knowing what a listener's persona is, means greater marketing clarity. For information on how to create a persona, click here.
2. Choosing a platform.
Load time and uptime are important factors for your website. The same applies to podcasts. If listeners are struggling to listen to your podcast, they are less likely to subscribe.
To avoid this problem, research podcast hosting platforms that prioritize performance. Choose the right platform for what you want to achieve.
For many law firms, it is a great idea also to host your podcast on your website. To do this, the firm will need to create a dedicated episode page.
3. Choosing guests.
Build your law firm's audience by asking noted influencers and thought leaders in your industry to join you on the podcast. Influential guest usually means that their followers are going to listen and may then subscribe to your podcast.
If you are a small podcast, start small and slowly climb the ladder. Do not be afraid to reach out to industry experts with smaller followings.
4. Incorporate your podcast into blogs.
Kick up the firm's podcast SEO and incorporate the episodes into blog posts. This is a leading-edge tip, as Google now includes multimedia in search results. Be a leader in the industry by combining your podcast links with blog copy.
Audit existing blog posts and supplement them with your podcast episodes. This will allow your law firm to make the most of your blogs and get the podcast to a broader audience.
5. Use reputable directories.
A sure way to get more subscribers is to get listed in the top online podcast directories. You could use Anchor.fm to list the firm's podcast to multiple directories and/or submit episodes to Spotify and Apple Podcasts one at a time.
6. Incorporate frequently asked questions and podcast episodes.
Every law firm has or should have dedicated FAQ pages that answer potential clients' inquiries. If your law firm has done a podcast episode on several of the questions featured on their site, link the podcast episode to each question. The firm can also do the reverse – do a podcast and then create questions and answers using the podcast for a reference.
7. Incorporate the podcast in micro-content.
Repurpose your podcast episodes into micro-content that can be shared across different social platforms.
This can be accomplished by taking a segment or an episode, under a minute long, and post it on Instagram. Or take a question-and-answer pairing and post the excerpt on YouTube or Facebook. Quotes from podcast episodes can be repurposed into graphics or infographics. It is an excellent way to have a continual stream of social media content that grabs potential listeners' and clients' attention.
Podcast SEO takes dedication and work. However, implementing these seven tips can really help boost your law firm's podcast and entice more listeners to sign up to listen.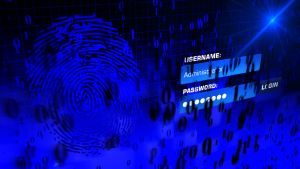 Over one million WordPress websites have been infected by a malware campaign called Balada Injector since 2017, according to cybersecurity firm GoDaddy's Sucuri. The attackers behind the campaign use all known and recently discovered vulnerabilities in WordPress themes and plugins to breach sites. They typically play out their attacks in waves once every few weeks,…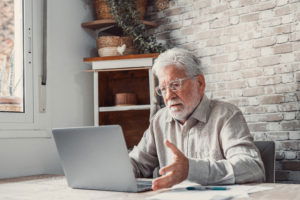 As a law firm marketing director, you understand the importance of SEO in driving traffic to your website and generating leads for your firm. However, convincing the partners of your law firm to invest in SEO can be a daunting task, particularly if they do not understand its benefits. Here are some tips on how…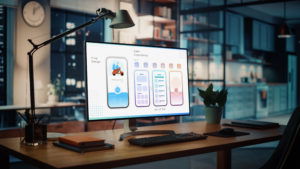 User experience, commonly referred to as UX, is an essential aspect of any marketing strategy, including law firm marketing. It encompasses everything that the user experiences while interacting with a product or service, including ease of use, accessibility, visual appeal, and overall satisfaction. The psychology behind user experience is a fascinating subject, and understanding it…