How to Optimize Your Law Firm's Facebook Page
Taking care of your law firm's Facebook page can be time-consuming, but the time invested directly pays off when your page attracts followers and potential clients. A Facebook presence is important. If you are not on that social media platform, your competition sure is. While keeping a Facebook presence and managing a law firm might sound overwhelming, the time and effort spent will pay off.
Law Firms Need to Focus on Engagement of their Facebook Page
Law firms frequently say that their Facebook pages are not working well for them. Often, there is a valid reason for not creating posts that generate meaningful and consistent engagement from followers, visitors, and existing clients. It is difficult to market a law firm creatively, but the Facebook page can be turned into a powerhouse platform.
Videos, Photos and Hashtags
Like most social media platforms, Facebook is visual. Therefore, firms should create mostly visually engaging posts. Law firms should focus on video posts, infographics, photos, illustrations, quotations and clips. Keep the content visual and not too wordy.
Tips on using videos:
• Posts containing videos should be under three minutes. The videos need to be short and focused.
• Videos are an excellent source of strengthening a law firm's search engine optimization (SEO) efforts. Ensure the video has a title and description with keywords infused.
• Upload the video directly to the platform. Facebook videos get priority over videos embedded from other platforms.
• Use legal hashtags, which makes your chosen topic into a link people can visit – such as #sandiegocaraccidentattorney.
• When possible, photos and videos should include the law firm's staff and attorneys.
Invite and Interact
You may also want to expand your audience, a task that can be accomplished by posting your firm's content to other pages. This can expose your firm to a broader audience, but you would want to choose where you post it carefully.
While you are sharing to another page, find the Admin Panel and click on the Build Audience button. You get a drop-down menu listing various ways to invite others to like your law firm page. Choose carefully, even though this route is safer because you connect with people who know, like and use your legal services. The more people you reach, the more messages you may receive.
Always stay on top of messages by responding quickly because your page is rated for responsiveness. Always remain professional and personal by responding in a manner that shines a light on your personality. Speak to clients and prospective clients about what they care about, such as local events and issues in the media. Speak up and out and be interesting. Share those posts with attorneys at other firms. They may pass along your posts and share their content with you – a win-win situation for both firms.
Schedule Your Content 
Firms large and small should ensure that their Facebook content is consistent. Facebook offers a scheduling feature meant to help plan and organize posts. Firms can also utilize other scheduling tools if they chose, such as SmarterQueue or Hootsuite.
Scheduling posts makes a law firm appear engaged and active. Moreover, it can help with publishing content on holidays and weekends.
Request and Respond to Reviews
Client reviews are an excellent advertising tool. They let others searching for an attorney or firm know what others experienced with your firm. Reviews are also free advertising. Do not hesitate to ask happy clients for reviews. Often clients do not think of leaving a review unless prompted. Requesting reviews is essential as it dramatically influences potential client's decisions on hiring a firm.
Keep in mind that all reviews are not going to be positive. If your firm receives a negative review, it is important to respond. Doing this shows prospective clients that your firm takes reviews seriously and that you are engaged with your clients.
Facebook Ads
Another mode of creating engagement on your law firm's Facebook page is creating and placing a Facebook ad. They are inexpensive, can be targeted and boosted.
Increasing your law firm Facebook audience takes time and patience. However, optimizing your firm's Facebook page should not feel overwhelming or tedious. With a few simple habits and scheduling your posts strategically, your law firm's Facebook page can start attracting more traffic and clients.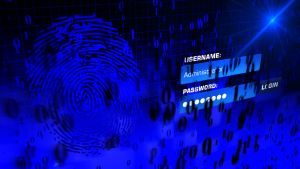 Over one million WordPress websites have been infected by a malware campaign called Balada Injector since 2017, according to cybersecurity firm GoDaddy's Sucuri. The attackers behind the campaign use all known and recently discovered vulnerabilities in WordPress themes and plugins to breach sites. They typically play out their attacks in waves once every few weeks,…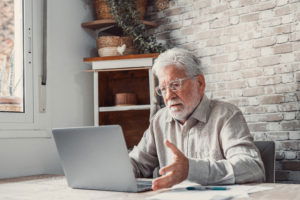 As a law firm marketing director, you understand the importance of SEO in driving traffic to your website and generating leads for your firm. However, convincing the partners of your law firm to invest in SEO can be a daunting task, particularly if they do not understand its benefits. Here are some tips on how…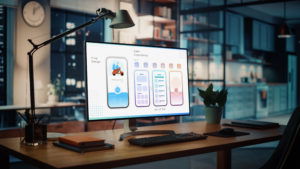 User experience, commonly referred to as UX, is an essential aspect of any marketing strategy, including law firm marketing. It encompasses everything that the user experiences while interacting with a product or service, including ease of use, accessibility, visual appeal, and overall satisfaction. The psychology behind user experience is a fascinating subject, and understanding it…