How Attorneys Plan to Build Bigger and Better Law Firms in 2023
BY Bigger Law Firm Magazine
Many law firms are planning on modernizing their practice in 2023.
Digital marketing is the top priority for many attorneys that we spoke with.
With each New Year, businesses and law firms alike look for ways to improve their practice. We wanted to know what some of the nation's top law firms were working on for 2023... so we asked them! Here's what law firms are doing to build bigger (and better) law firms in 2023.
Harnessing the Advantages of a Remote Workforce
"Thanks to its relatively conventional roots, the legal industry has always been wary of quick developments. But as far as the idea of a remote workforce is concerned, it seems like the way to go, even for an industry as conservative as ours!
Remote work environments have increasingly made their presence across industries, and the legal space is no exception. In 2023, we aim to explore all the advantages of a remote workplace and experiment with these solutions to optimize our processes.
While we will explore and experiment with every remote opportunity, ranging from hiring paralegals to creating teams of professionals in a remote location, we will continue to prioritize crucial elements related to privacy and security at all times." - Riley Beam, Managing Attorney, Douglas R. Beam, P.A.
---
Marketing to Expand Our Reach
"We're focusing on improving our marketing strategy in 2023 to help us grow and reach new markets. This will come from multiple marketing tactics, ranging from paid advertising and digital marketing to thought leadership. We will try multiple marketing tactics in Q1 in order to see which is most effective, and from there we'll choose the most effective methods to focus on implementing for the rest of the year." - Mark Pierce, CEO, Cloud Peak Law Group
---
Bettering Our Online Outreach
"Our office is always looking to improve our visibility in the online space. There's pretty much nothing that people look for nowadays that they don't use the internet for. That means it's incredibly important to have excellent SEO.
As a business, we're more influenced by the rules of SEO than ever before if we want to see our website driving business in our direction. As a result, that means more investment in digital marketing and site optimization on our end.
We want potential clients to have the option of connecting with us as easily in an online space as if they picked up the phone and gave our office a call. Our game plan is to make and retain as many contacts as we can through our online space and hopefully see a boost to our business in 2023." - Max Schwartzapfel, CMO, Schwartzapfel Lawyers
---
Improving the Content Marketing Strategy
"We are working on improving our content marketing strategy. It is our goal to create more engaging digital content that will help us build trust and loyalty with our target audience. We plan to use a variety of tactics to increase our content's reach and effectiveness, such as creating targeted emails, optimizing our website for SEO, and leveraging social media platforms.
We are also investing in analytics tools to help us measure the impact of our content and track its performance. This will allow us to continuously refine and improve our content marketing efforts, so we hope to engage more potential clients and convert them into loyal customers." - Tiffany Homan, COO, Texas Divorce Laws
---
Tracking Client Sources
"We are being more diligent about how we go about tracking where current leads are finding our firm and which are most likely to turn into clients. We are implementing call tracking across all paid media sources and on our website to track how a user found us, then using a Client Management System to track which become clients. This way, we can invest more marketing dollars into the sources where we see the highest return." - Alex Begum, Attorney & Owner, Villarreal & Begum, Texas Law Guns
---
Taking Advantage of Marketing and Client Outreach
"Our focus as a law firm in 2023 will be centered on developing efficient and effective marketing solutions. We will track what works, make adjustments, and reach new clients. Like any new business, we want to grow! We plan to fine-tune our parameters for a target client and reach these clients through direct and indirect channels of marketing." - Derek Colvin, Attorney, Waldrop & Colvin
---
Cultivating a Client-centric Approach
"Our firm is always working to provide the best possible service to our clients. Although we have always focused on maintaining strong working relationships with our clientele, I feel it's important to never get complacent.
We must keep striving for excellence in cultivating a client-centric approach. After all, our clients are at the heart of our business. Each client is an individual and deserves to be treated as such. It's essential to give them the personalized attention they deserve.
Pursuing legal action can be a stressful process, and if there are ways we can alleviate this, we must find them. It always motivates us to improve our performance and discover ways to enhance this experience for clients. We will evaluate our services through a client-centric lens and look for any areas where improvements can be made.
By keeping our clients at the center of our attention, we can continue to successfully advise, advocate, and fight to get them the justice they deserve." - Martin Gasparian, Attorney & Owner, Maison Law
---
Investing in Employees and Marketing
"My law firm is focusing on two main areas of improvement. First, employee appreciation: we believe in the professionals we hire and want to make sure our team feels how much they are valued.
And second, diversifying our marketing efforts: word-of-mouth referrals have served us well for many years. Investing in a digital presence across various online platforms has become an essential tactic for any successful business today." - Lewis Landerholm, Attorney, Pacific Cascade Legal
---
Expanding Digital Marketing Missions
"For 2023, we want to improve our marketing. The last two years have been hard on everyone, including us. We hope that our marketing strategies will help us gather new clients and retain existing ones. To do this, we are expanding our social media footprint and releasing both written and video content in order to reach a broader, more diverse audience.
We are going to be improving our SEO and making an investment in it. Using popular and relevant keywords, our content will be more likely to appear in a potential client's search. When a potential client searches for law firms, if our site isn't on the first page of the search results, we'll have a hard time landing clients. Social media has become the most popular way to market, and we hope to capitalize on it in 2023." - Allan M. Siegel, Partner & Attorney, Chaikin, Sherman, Cammarata Siegel, P.C.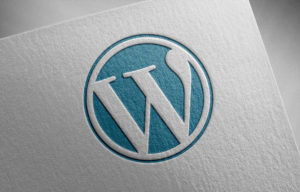 Are you looking to maximize your law firm's website's potential? You're in the right place. WordPress offers a wealth of plugins that can improve your website's functionality, from search engine optimization to online event scheduling. Here are five must-have plugins for law firms: Gravity Forms – Communication is key when it comes to your law…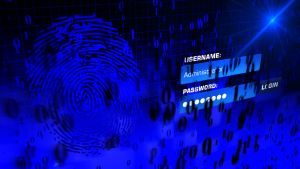 Over one million WordPress websites have been infected by a malware campaign called Balada Injector since 2017, according to cybersecurity firm GoDaddy's Sucuri. The attackers behind the campaign use all known and recently discovered vulnerabilities in WordPress themes and plugins to breach sites. They typically play out their attacks in waves once every few weeks,…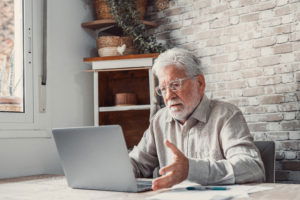 As a law firm marketing director, you understand the importance of SEO in driving traffic to your website and generating leads for your firm. However, convincing the partners of your law firm to invest in SEO can be a daunting task, particularly if they do not understand its benefits. Here are some tips on how…